Scandal actress shares secret for staying in shape
Kerry Washington shares how she manages to stay healthy and in top shape as a busy mum, actress and all round Hollywood celebrity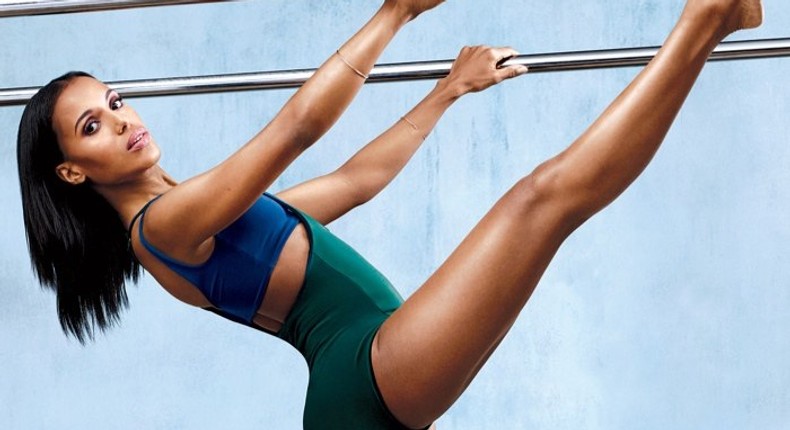 The actress who made a stunning cover of the latest September 2015 issue shared her fitness tips and exercises to keep her in great shape.
Washington reveals she makes regular hikes around Los Angeles and she's a fan of pilates she reveals, "There are a lot of forms of exercise where you have to leave yourself out of the room while you force yourself to do this thing"
"With pilates, I get to bring my true self. I cry, I laugh. I get to go: Where is my body today? What do I need today? How can I take care of myself and push myself past my comfort zone? How can I be both loving and challenging?"
"I have to take care of myself in order to live life the way I want to," she says. "It's important to have rest days. But in the long run, if I don't work out for, like, three days, I feel worse, not better."
Check out her images in athletic poses for the magazine feature above and a video of her for the same below.
JOIN OUR PULSE COMMUNITY!
Recommended articles
Your marriage may be happier if you marry as a virgin, experts say
Ladies, what do you think of men who wear thongs?
The famous Oguaa Fetu Afahye festival in Ghana
Men! 5 sure signs your date will be good in bed
Toning VS Bleaching: Get to know about these confused beauty terms
The health benefits of papaya seeds are unbelievable
#PulseElection2023: Even if you plan to japa, here are 5 reasons to still get your PVC
Why 'like' is more important than love when choosing a life partner
Kim Kardashian and other celebrities who modelled for Balenciaga's couture collection