5 effective ways to keep your lips moisturized daily
A well moisturized lips can enhance your physical appearance.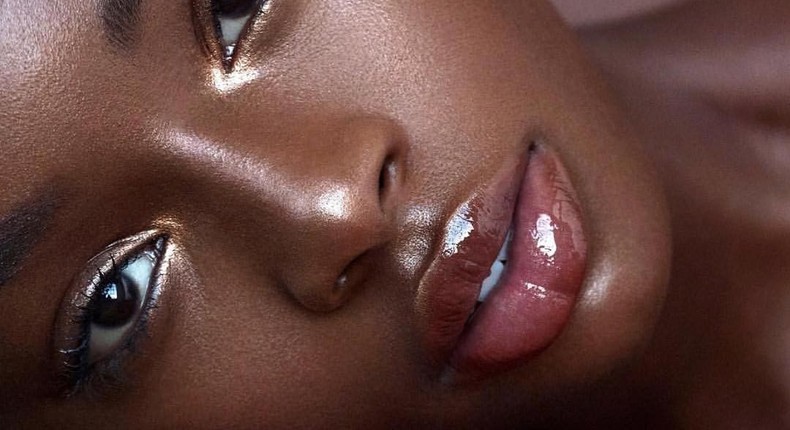 The lips don't contain oil glands like the rest of your skin does.
The ingredients you apply on your lips and your environment play important roles on how well your lips are moisturized.
They often become chapped much more easily than other areas where your skin is exposed.
Here are five effective way to ensure that your lips are well moisturized
1. Drink enough water
Water does a lot for the human body and in this case, it affects the level of moisture in the body. If there isn't enough water in the human body this will lead to less saliva production which can, in turn, make the lips feel very dry.
Another way to keep the moisture level in your body high is to drink tea that does not contain caffeine regularly because teas with caffeine in it will make your lips dehydrated.
2. Exfoliate with a sugar scrub
This is an easy one. Exfoliate your lips daily with a sugar scrub and you can easily make this at home. All you need is sugar and coconut oil. Use this scrub gently on your lips with a soft toothbrush, this will help get rid of the dead skin.
3. Don't lick your lips
Here is a fact, experts say "Saliva contains many enzymes that are meant to aid in our digestion of food." So when you lick your lips, you might think you are hydrating it when in fact, you are damaging your lips. So at all time, avoid licking your lips.
4. Avoid lip balm that contains menthol or cinnamon
Moisturizing the lips with lip balm is important, but the question is, are you using the right product? It is important to take note of the contents of your lip. Avoid lip balms that contain menthol or cinnamon as they can cause allergies, irritation and can also make the lips dry.
5. Always sleep with a humidifier
The presence of humidity or heat can make the moisture in our skin dry up quickly, causing dry and chapped lips. Sleeping with a humidifier with help the skin and lips stay hydrated.
Get our Top Stories delivered to your inbox
Recommended articles
A trip down memory lane: The timeline of currency in Nigeria
How to survive a building collapse and rescue people trapped
How far away should your cell phone be when you sleep?
5 single ladies share their reactions to unexpected pregnancy
Prime Video hosts Nigeria's biggest stars & consumers at its first experience Prime Video event in Nigeria
5 court wedding outfit inspiration
5 reasons men cry at their wedding
Here's why the Japanese government wants more young people to drink alcohol
Breastfeeding reduces risk of breast cancer, hypertension – Nutritionist