8 Warning signs of breast cancer
Breast cancer is a leading type of cancer in women, it occurs in men as well but rarely. These signs are pointers to the disease, if nipped early it could be contained...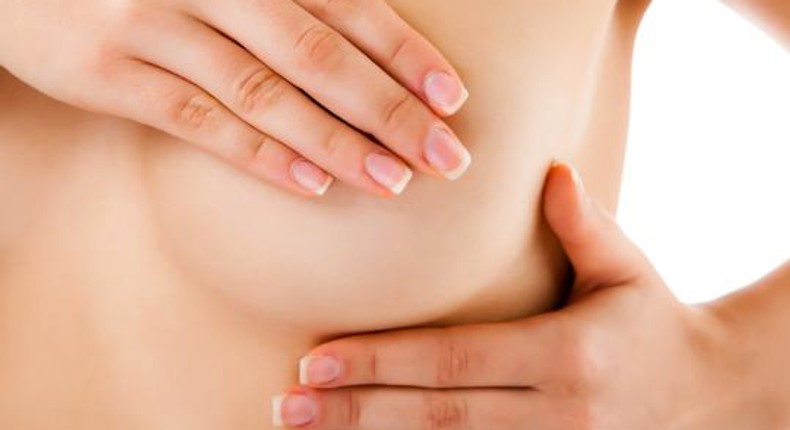 Breast cancer is a leading cancer type among women.
Breast cancer develops from breast tissue but they usually come with signs before they become full blown.
With periodic checks and more, breast cancer caught in the early stage can be contained. The first sign of breast cancer often is a breast lump or an abnormal mammogram.
It comes in stages ranging from early to curable breast cancer and then metastatic breast cancer with a variety of breast cancer treatments.
There are signs that act as pointers to breast cancer below:
1. You notice nipple discharge
2. You notice changes in breast appearance
3. The nipples become sensitive
4. You have pains in the chest/ breast area
5. You notice a lump in the breast or the armpit
6. You notice breasts are swollen
7. You have pain in the upper back, neck and shoulder areas
8. You notice itching on the breasts
Be sure to check with a physician if you notice any of these symptoms above as early detection of breast  cancer is treatable.
Watch a Pulse TV video below.
JOIN OUR PULSE COMMUNITY!
Recommended articles
Why South Korea is the plastic surgery capital of the world
Burger King Nigeria is bringing the real Burger Week Experience with delicious deals starting NOW!
Balenciaga's new collection, a bizarre social experiment or marketing genius?
10 things you probably didn't know about 'Diners, Drive-Ins, and Dives'
5 things to consider before matchmaking your friends with each other
Here are the reasons why you should reduce your bread consumption
4 things to expect when you date a broke guy
Why do single women find married men attractive for relationships?
If you suffer from ulcers, here's the life-saving painkiller information you need to know