4 simple rules for men who want to maintain great hygiene
Most Nigerians think women are the fussy ones, especially about hygiene. But, truth is men need to practice good hygiene. Thus, here are four simple rules for men who seek to maintain great hygiene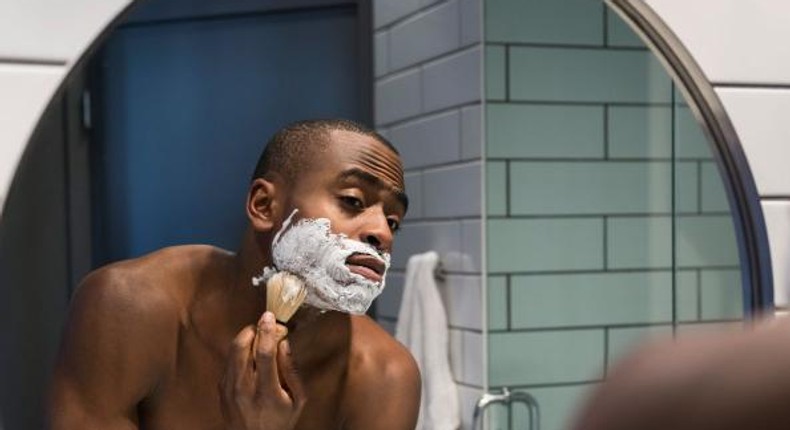 Most Nigerians think women are the fussy ones, especially about
Most Nigerian men seem to use deodorants, or do they? There is a difference between deodorant and antiperspirant. Deodorant dispels sweat odors, while antiperspirant stop perspiration, which is bad for you.
You would think that most men most definitely practice this but you'd be surprised at the amount of men who don't. Make sure to get a fresh pair everyday or even after a workout, or very active day. It helps to keep healthy.
Nobody wants to be on the dentist's chair, including men and a great way to avoid that is to floss regularly. It's okay to brush twice a week but even better to floss too, so you have a nice, healthy mouth.
Washing your face twice a day is a good way to protect your skin from all things bad. However, to do this effectively, you cannot just use soap, as they take away from your moisture. Instead, use facial washes that help replenish your moisture.
JOIN OUR PULSE COMMUNITY!
Recommended articles
Wonders of the world: 30,00-year-old mummified baby mammoth found in the muck
Ever felt sudden weakness/shakiness? These are 7 possible reasons
5 natural ways to make your lips soft and pink
Fashion Police: Tems custom-made gown for her big night at the BETs
Male infertility more likely than female: 8 lifestyle habits to avoid
Friendship slay: 5 pictures on Instagram we love
7 cute things that happen when you get comfortable in a relationship
Here are 7 things your partner does not need to know about you
5 things you should never do to please a woman