3 tried & tested makeup products you can substitute for another!
Substituting a makeup product for another works and come in handy, see how to use these products in different ways.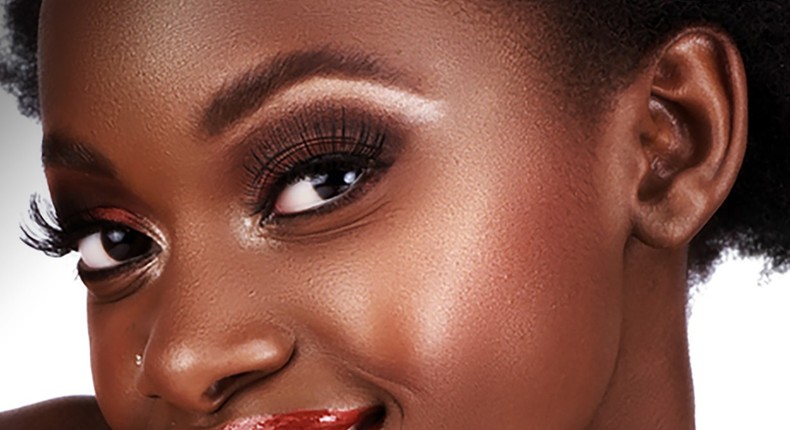 Though there are specific products for different areas of the face/eyes/lips etc but sometimes they can be swapped for other places and they come looking good and in some cases even better.
(I recently misplaced my eyeshadow palette and needed to go for an event that required makeup -and at that time, heading out to a makeup studio wasn't an option- so I reached into my makeup purse and took out a matte lipstain I had, dabbed on my eyelids, set them with powder and had the most vibrant yet soft eyeshadow finish I've had in years! This story is to say these substitutes are tried and tested!).
1. Substitute Mascara for Vaseline/Petroleum Jelly
Mascara is used to brush out the lashes in a way to open up the eyes. In some situation, the mascara gives shine, lengthens, evens out and so on.
But where there's no mascara, use Vaseline! Simply dab a little on the lashes using the fingertips to gently lift and define them.
This instantly opens up the eye and gives a shine that catches the light.
2. Substitute Foundation for Concealer & Moisturizer
Foundation application ensures makeup sits well on the face, it comes on after the primer and setting powder and in cases where they are not readily available, they can be swapped with concealer and a moisturizer!
Simply use a bit of moisturizer adding a bit of concealer and for oily skin a little dab of powder (to set it matte) and mix all until you get a foundation consistency to make sure it can be used on areas on the face (Using this all over the face has to be done to care and attention as sometimes, it comes off patchy).
3. Substitute Lipstick for Blush and vice versa
Lipsticks can be swapped for cream blush especially. Where there's no lipstick, apply cream blush on the lips and 'neaten' edges or with a powder blush mixed with a dab of lip balm or gloss for a cream finish.
To use lipstick as blush, use a tiny amount with light moisturizer (making sure to go with a very light portion since lipsticks contain more pigments than blush) and then apply them to the apple of the cheeks.
Our newsletter gives you access to a curated selection of the most important stories daily.
Recommended articles
5 budget-friendly Nigerian soups
5 foods you should try if you're visiting warri
Do you know about these 5 underrated self-care activities?
The dangers of using Agbo Jedi Jedi
Why are women shamed for travelling solo?
'Inspired By Nature", Hayat Kimya, launches Bebem with natural essences baby diapers in Nigeria
Ladies, 5 foods to avoid during your period
Top 7 foods that fight STDs
Snail slime as moisturizer? Don't sleep on this skincare hack