10 makeup/beauty abbreviations to know - Pt. 1
Over time skincare/beauty lingo have become common especially amongst ladies , be cool just like them and get your 'vanity lingo' right. Check out this ten.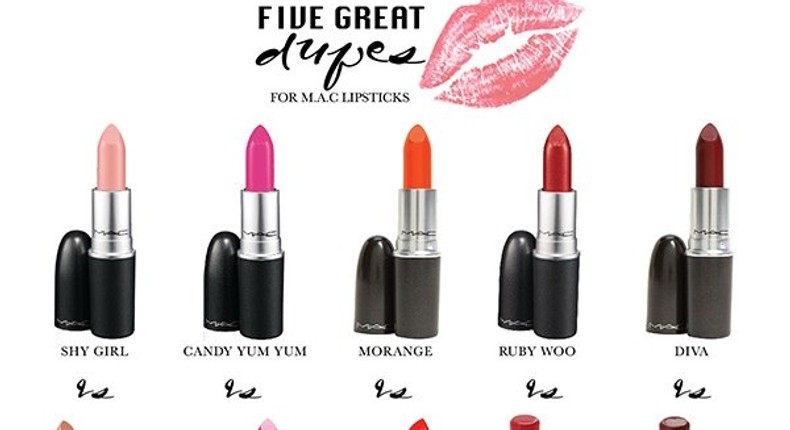 Over time skincare/beauty lingo have become common especially amongst ladies (a whole lot learned from makeup artists/beauty experts)
It's not uncommon to hear people say things like 'CC Cream', 'AHA', 'Tightlining' and more and those not in the know will obviously get lost at the plethora of words.
There are loads of of lingo and abbreviations used in the beauty/skincare/beauty world and these are just some to know:
1.T-zone – The T shaped area across forehead through down the bridge of the nose
2. Lash line – The line from where lashes (upper and lower lashes) grow
3. Waterline – The inner rim of the eye. It's the thin 'line' directly above the lower lashline
4. Cupid's Bow -  The 'love' shaped dip in the middle of the upper lip
5. Jaw Line – The jaw line is the line running through the jaw bone from the chin to the back of the ear
6. Tightlining – The process of lining the eye closely to the waterline with products (e.g eyeliner/kohl) right into the base of the lower and sometimes upper lash lines
7. Dupe - A product with a lower cost or hack that looks very close or identical to a more high price product. Milani cosmetics lipsticks (which are inexpensive) for instance make perfect dupes for some MAC Cosmetics lipsticks (which are pricey)
8. HD - High-definition. As in high definition powder.
9 AHA -  Alpha-hydroxy acid
10. CC Cream - Colour Correcting cream . These are used by people with uneven skintone
JOIN OUR PULSE COMMUNITY!
Recommended articles
Here are 5 things no one tells you about sleeping with your bestie
All friends of Enioluwa are friends of Crocs
Here are questions to ask yourself before sleeping with a close friend
Do's and Don'ts: How should you wash your vagina?
Sperm- killers, here are 7 things that men need to watch out for
5 tips for planning the perfect baecation
5 surprising things coconut water can do for skin
6 foods to add to your diet if you want a bigger butt
Chaotic life of an HR: Chaotic reveal (Ep.22)