7 reasons women don't get wet even when aroused
Have you ever wondered why some women don't get wet even when they are aroused?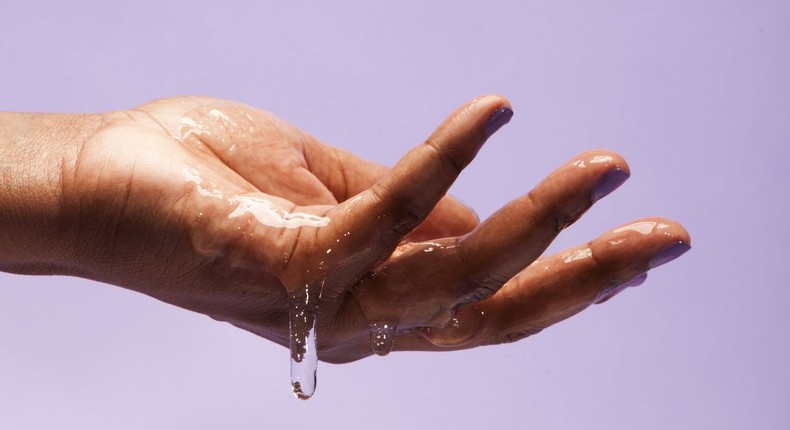 Similar to how erections are for men, a woman's natural lubrication is frequently a sign of arousal.
A woman's arteries widen during sexual arousal, so more blood flow travels to the vaginal area. The blood rush causes a variety of vaginal glands and mucous cells to release fluids that makes sense easier.
But there are some times when she isn't as wet as she is supposed to and lubrication will be required.
Here are some reasons why she might need extra lubrication.
1. There was little foreplay
The first thing to ask if a woman complained of less lubrication during sex is, 'Is there enough foreplay going on?' Without foreplay, it is hard for a woman to get wet.
2. Yeast infections
Vaginal dryness can result from certain types of vaginitis; often, yeast infections can cause it.
3. Birth control pills
A low-dose birth control pill can result in decreased lubrication since estrogen is the hormone that causes lubrication.
4. She isn't the type of woman who gets wet
Some people generate too little, too much, or somewhere in between vaginal wetness, if you generate too little then you need lubrication. It's just how your body works.
5. Medications
Many medications can interfere with your capacity to become moist. Antihistamines are first in line. These widely used over-the-counter medications can dry out your vagina.
6. Thyroid and immune diseases
Thyroid conditions and immune system issues do not only dry out the eyes and mouth but the vagina.
7. Smoking
One of the many negative consequences of smoking? Smoking reduces blood flow through the body. An increase in blood flow to the area causes vaginal lubrication.
There is no shame in using lubrication if you can't get naturally wet, if anything it makes sex more enjoyable.
JOIN OUR PULSE COMMUNITY!
Recommended articles
Who wore it better? Nengi Hampson's recreation, or the original outfit on Didi Stone?
Top 5 Nigerian chefs with the best Instagram content
itel celebrates Children's Day 2023 with over 1,000 children In Abuja
What kind of parents are millennials? 5 ways they differ from their own parents
This week's best celebrity pictures on Instagram
Orijin launches 'Deeply Rooted' campaign championing transformative power of Naija roots
5 things adults miss about Children's Day
5 African countries where snow falls
Amstel Malta shines spotlight on digital content creators at AMVCA 9
How to find love when you leave Nigeria
Indomie adds flavour to the AMVCAs 2023: Lights, Camera.. Flavors!
SupaKomando electrifies 9th edition of AMVCAs!