5 myths about allergies
Allergy is the body's immunological response to a specific material, such as pollen, dust, or food. These responses can be mild, like coughing, itchy eyes or sneezing, or life-threatening, which is known as anaphylaxis. Allergic disease is a common health condition in the world, affecting people of all ages, genders, and races.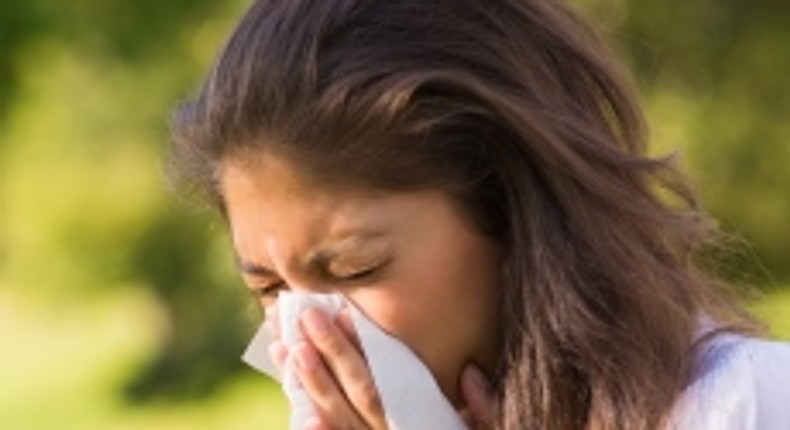 Common allergic reactions include:
Food allergies
Drug allergy
Contact dermatitis
Latex allergy
Allergic bronchitis
Seasonal allergies
Here are some of the common myths about allergies:
1. There is no treatment for allergies:
Although there is no cure for allergies, there are a number of treatment options that can help to alleviate symptoms. Examples of these treatments include decongestants, nasal steroid sprays, antihistamines, and allergy immunotherapy. Allergic reactions can also be prevented once the cause is identified. Taking steps like avoiding exposure to the allergen and seeking medical care when exposed to the allergen can also prevent allergic reactions.
2.Allergies are a lifelong condition:
Some allergies persist for life, but some allergies may just fade away over time, depending on the allergy and its severity. According to studies, 60 to 80 percent of young children will overcome a milk or egg allergy by the age of 16. Twenty percent of children will outgrow a peanut allergy by the age of 16, and 4 to 5 percent of children will outgrow a fish or shellfish allergy by the age of 16.
3.Allergies and colds are the same thing:
Allergies and colds are two different things, even though they share similar symptoms like blocked nose and runny eyes. Unlike colds, which last for one to two weeks, allergies can last for a long period of time. While colds are caused by viruses, allergies are the body's response to allergens.
4.Only children are victims of allergic reactions.
Evidence shows that adults can also develop allergies and nearly half of food-allergic adults developed their allergies in adulthood.
Allergies aren't a serious health condition. For some individuals, allergic reactions can lead to anaphylaxis, which is severe and life-threatening. Even seasonal allergies like hay fever can reduce a person's quality of sleep.
JOIN OUR PULSE COMMUNITY!
Recommended articles
5 foods that help wounds heal faster
3 ways to get rid of vaginal odour
10 influential women in Nigeria's fashion scene
7 wardrobe essentials for every Nigerian man
Igbo-Ora: Why does the twin capital of the world have so many twins?
5 best places to live in Lagos
5 countries where people work 4 days a week
Why stereotyping a group is dangerous
Is cooking at home cheaper or more expensive than buying already cooked meals?
Who wore it best? Ayra Starr, Enioluwa and Wisdom Kaye in viral red boots
3 types of gym equipment that are dirtier than a toilet seat
Why people enjoy choking during s*x
"Present crop of quartermilers are not challenging me enough to retire" - Patience George
Serie A: Udinese renew 'cornerstone' Isaac Success contract
Nigeria to play New Zealand and Haiti in April
PSV fan bags 40-year stadium ban after attack on Sevilla's goalkeeper
Saudi GP: Max Verstappen unhappy after finishing second to teammate Sergio Perez for the first time in 7 years
Super Eagles News: NFF denies sacking coaches, explains Finidi, Shorunmu absence