How-Tos: 5 ways to take great photos
"I do not look good in pictures?" Is that you? Well, it doesn't have to be.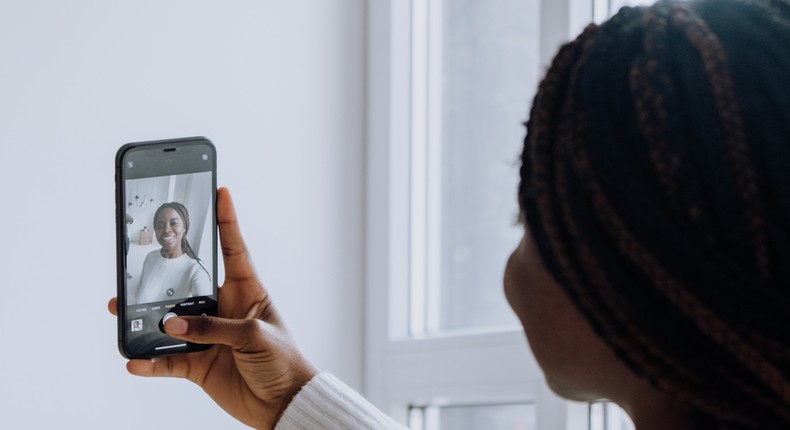 Do you find taking pictures entirely exhausting, especially when you are by yourself?
You can not always have a standby photographer or friend to take your pictures when you want.
Well, the good news is that you can take these amazing pictures of yourself by yourself.
These are the important things to note;
Lighting is key
The most important ingredient in any good picture is lighting. You need to know how to use natural lighting.
Having a bright ring light or other artificial light doesn't mean the pictures will be nice. Sometimes, soft and natural lighting is what you need.
Midday lighting - when the sun is hot and blazing - is usually too harsh and creates shadows. It is much better to take pictures under a shaded spot or backing the sunlight.
If you are taking a selfie, a spot by the window should be your go-to place.
Pose naturally
Whenever you are self-conscious when posing for pictures, you end up looking quite awkward. Be yourself when taking pictures, try poses that feel natural.
Also, know your good angle; you know this by practice. Taking a lot of pictures, and selfies will help you choose the right angle.
Camera placement
How your camera is held makes a whole lot of difference. So, how should you position your camera?
Take pictures from above and not underneath. (You can take a picture from underneath for aesthetic purposes). A picture taken from an angle that is too close might have your features appearing bigger than they actually are.
Get a tripod
Let's face it, many times our friends have disappointed us on the days we wore some 'fire' outfits by taking unflattering pictures of us and we wished we could have simply takem the picture by ourselves.
Well, getting a tripod solves this problem. You become your photographer! You can get a tripod for as low as N5,000.
Plus, on solo trips, your tripod can be a trusted companion instead of asking strangers who would hurriedly take a picture and walk away.
Attach your phone firmly to the tripod
Adjust your phone's settings.
Mark the spot you need to stand for the best picture.
Take note of composition and edit away
Your arms and body look awkward and out of place, and in the background of the picture, we see your month-old laundry piling. That won't be a good picture. This is why composition is important, it is basically how the picture is arranged.
For the best composition, use the grid lines on your phone and try to stand within two grid lines.
A good background makes your picture appear 100 times better. So always pick a good background with good lighting.
For editing, its nothing major like adding body parts that do not exist. You can fix brightness and contrast with an editing app.
How-Tos is a content series that gives you tips to make your life easier.
JOIN OUR PULSE COMMUNITY!
Recommended articles
5 best places to visit in Benin Republic
YangaBeauty: Celebrating another milestone in the beauty industry
Best dressed celebrities at Ini Dima-Okojie's traditional wedding
Regular intake of tea reduces risk of chronic diseases - Nutritionist
Women Talk S3x: 'I hate that sexual passion doesn't last beyond 1 year'
Lagos announces landmark air quality declaration to improve climate and health
Ben Enwonwu's Ogolo gets valued at $105,000 at Artsplit's inaugural physical auction
Chaotic life of an HR: The unfolding drama (Ep.12)
If he does not do these 5 things for you, let him go