5 Safety tips for partygoers
Partying is a great way to meet new friends, and catch up with the old ones.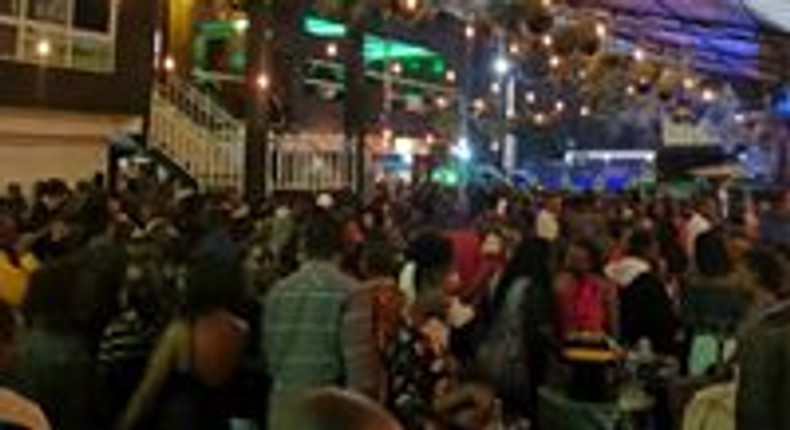 House parties, club parties, and hangouts are very common among youths nowadays.
But parties are not exactly safe because they usually involve a large number of people packed together with music so loud you can barely hear yourself speak and of course, overflow of alcohol and so it is very easy to lose yourself in the middle of all these.
When you are attending one of those parties, you need to put in some safety measures. Here are some safety tips to help you stay safe at your next party.
It is important to attend these kinds of parties with your friends so you have familiar people to keep you in check and also keep an eye out for each other. And also stay close to them at all times, and keep your phone on so you can easily contact them in case you lose sight of each other.
2. Never leave your drinks unattended
This is one golden rule in any party. Never leave your drink unattended, don't even turn your back on your drink or give it to someone to hold for you while you take a bathroom break. You never know who is watching and with the number of people usually present, it is very easy for anyone to spike your drink without anybody noticing. Before you take a bathroom break, finish your drink or throw it away when you get back.
3. Don't accept drinks from a stranger
At these parties, you will meet a lot of people and some will start a conversation with you, this doesn't mean you should accept a drink from them. Pour your drink yourself and don't take a cup you don't know the content of. Don't take drinks you're not familiar with.
4. Be careful with the refreshments
There are usually a lot of refreshments that have been laced with weed or other things you're not used to. So you have to be careful so you won't get drugged.
5. Keep your belongings safe
Not everyone present at a party is there to have fun, some are there to steal things from unsuspecting people. Go with as minimal things as you can go and put them in a bag you can keep with you always.
While it is good to have fun from time to time, you need to be very careful not to lose yourself while at it.
JOIN OUR PULSE COMMUNITY!
Recommended articles
5 things to consider before matchmaking your friends with each other
Here are the reasons why you should reduce your bread consumption
4 things to expect when you date a broke guy
Why do single women find married men attractive for relationships?
If you suffer from ulcers, here's the life-saving painkiller information you need to know
G-strings: Here are 3 surprising risks of wearing them regularly
5 ways to deal with mental health problems caused by poverty and unemployment
5 things you need to know about Monkeypox
MIXTA FLEX – Home ownership through Mortgage