Nigeria's President Muhammadu Buhari and First Lady, Aisha Buhari are rarely spotted together because of their individual busy schedule. But when they do, they look amazing.
From the pictures of the first couple during the presidential campaign to their picture with their children, the Buharis indeed look good together.
The couple got married on December 2, 1989, and have remained inseparable and stronger together.
Here are five times the first couple has been caught together looking amazing and encouraging young couples to aspire to be like them.
The visit to London to see the Queen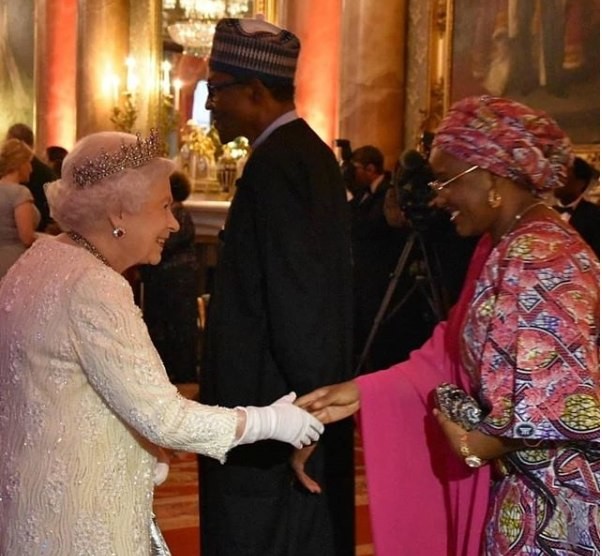 President Buhari and First Lady, Aisha Buhari were spotted exchanging pleasantries with the Queen of England when she hosted a dinner for representatives and Heads of Government to celebrate the Commonwealth in 2018.
Discussing family and national issues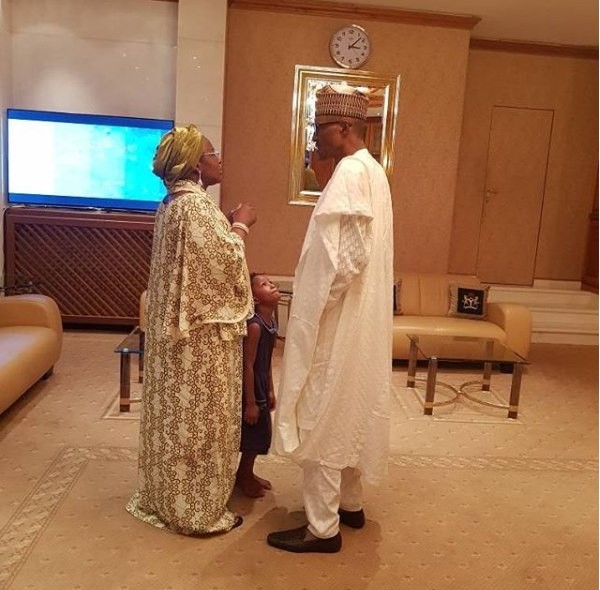 First Lady, Aisha Buhari welcomes back her husband who had visited troops of the Nigerian Armed Forces at the headquarters of operation Lafiya Dole in Borno, North East Nigeria.
A hug to relief stress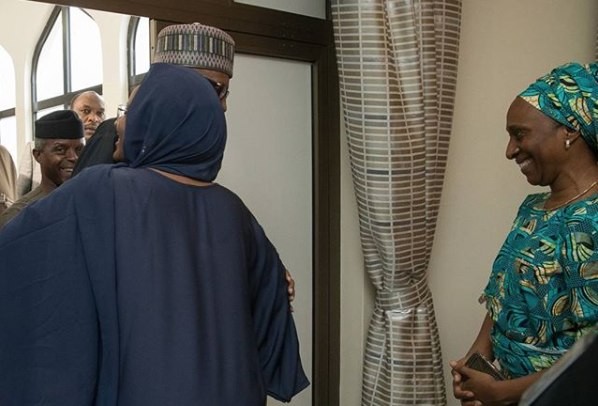 The First Lady and President Buhari were pictured enjoying a warm embrace in the glare with the Vice President and his wife looking from opposite sides.
A reason to celebrate
Nigeria's first couple share an interesting moment with their granddaughter, Zee, who turned four.
Who doesn't enjoy a light joke with his spouse?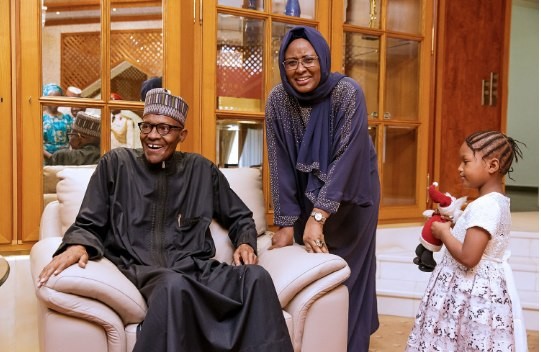 President Buhari and First Lady, Aisha Buhari enjoy a light joke after the President returned from his long medical vacation in 2017.