Lebron sets record
LeBron James recorded 44 points, 10 rebounds and nine assists as the Lakers recorded their fourth straight victory against the Trail Blazers.
[No available link text]
The Lakers showed signs of improvement as they brushed aside the Trail Blazers avenging their opening day defeat for the second time this season.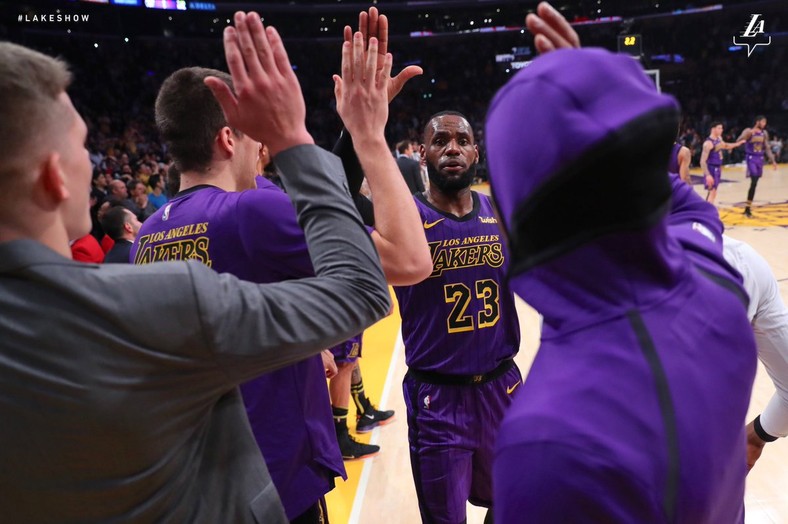 Lebron James
By scoring 44 points Lebron moved ahead of Wilt Chamberlain in the list of top scorers and now has 31,428 compared to the legend's 31, 419.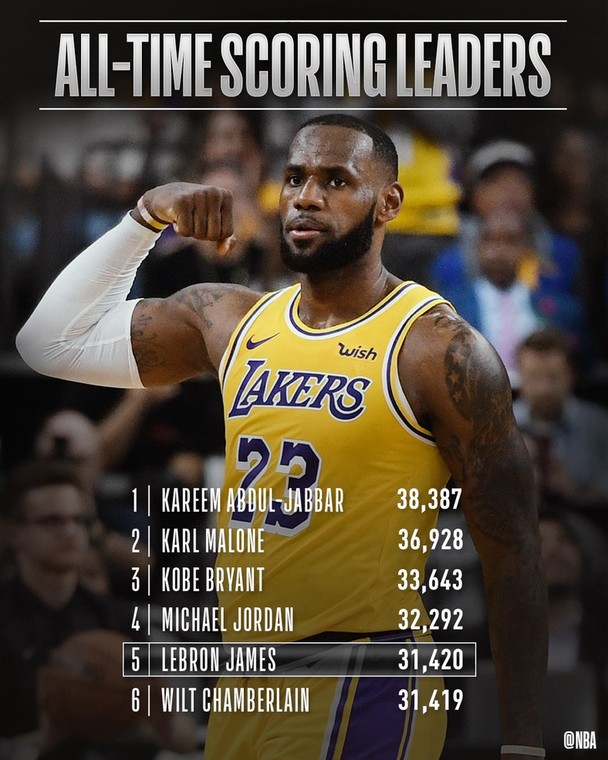 NBA leading scorers
Lebron now moves closer to rival Michael Jordan who is usually described as the greatest ever to play the game, but still far behind Lakers legends Kobe Bryant, Kareem Abdul Jabbar and also Karl Malone.
Lakers beat Trail Blazers
Asides LeBron James dominant display other top performers were JaVale McGee with 20 points while Brandon Ingram also contributed 17 points and four assists.
Other NBA results
The Dallas Mavericks beat the Utah Jazz 118-68 much to the surprise of everyone in the NBA.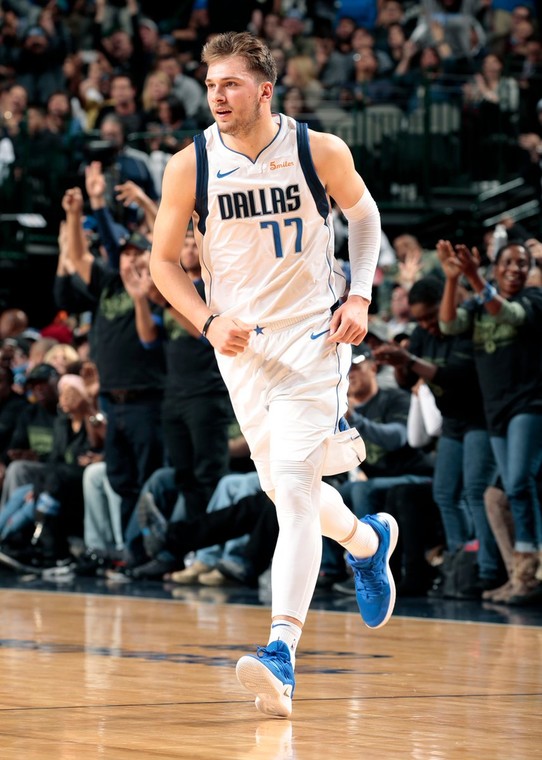 Luka Doncic
Rookie Luka Doncic contributed 13 points six rebounds with top performances from Harrison Barnes with 19 points and JJ Barea with 14 points and five assists.
Mike Conley put up 26 points while Marc Gasol added 29 points to help the Memphis Grizzlies beat the Milwaukee Bucks 116 - 113.
Paul George was the star of the show with a season-high 35 points to help the Oklahoma City Thunder beat the New York Knicks 128-103.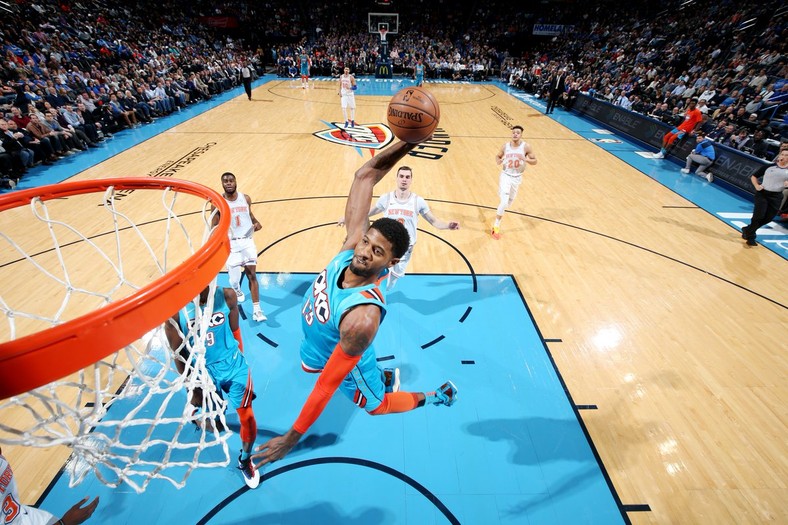 Paul George
Other NBA results are Miam Heat with a 120-107 win over the Brooklyn Nets, Detroit Pistons beat the Toronto Raptors 106-104 away from home.
Washington Wizards with a 119-95 win over the Cleveland Cavaliers, the Boston Celtics with a comfortable 111-82 win over the Chicago Bulls.