Members of the Academic Staff Union of Universities in Lagos have reportedly threatened the management of Ladoke Akintola University of Technology, Ogbomoso over the crisis in the institution.
According to Vanguard, the union members have sounded a note of warning that ASUU should not be blamed for the lingering crisis in LAUTECH
Recall that LAUTECH, which is jointly owned and controlled by Oyo and Osun State governments was shut on Wednesday, August 8, 2018, as ASUU disrupts ongoing exams to start a two-week warning strike.
While addressing a press conference at the Union Secretariat at the Federal University of Agriculture, Abeokuta, Prof. Olusiji Sowande who is the Coordinator of ASUU Lagos zone described the development in the institution as pathetic.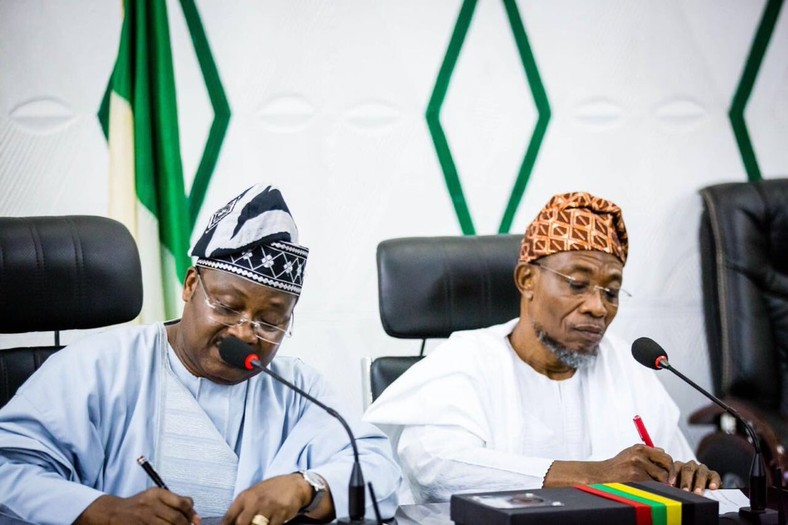 Sowande said despite the memorandum of action the governing council of the university signed with the ASUU, the university is in crisis.
He said, "recall that the Academic Staff Union of Universities, LAUTECH branch, conditionally suspended the eight months old strike in February 2018 after signing a Memorandum of Action with the governing council of the university.
"The strike was suspended after series of interventions by well-meaning citizens of Oyo and Osun states as well as other concerned Nigerians.
"One would expect that the funding of this University would improve to forestall the reccurrence of such avoidable long strike action''.
To solve the funding issue, which is one of the problems of the university, ASUU reportedly recommends that Osun state government should cede its ownership of the institution to Oyo state.
ASUU reportedly disrupted ongoing exams to begin strike
The Academic Staff Union of Universities (ASUU) in the University reportedly disrupted the ongoing second-semester examinations to begin another strike.
ALSO READ: Osinbajo celebrates Nigerian girls for winning global tech competition in US
According to Premium Times, the secretary of the union, Toyin Abegunrin confirmed the development saying the university lecturers are embarking on a two-week warning strike to express their displeasure with the non-payment of salaries and poor facilities in the institutions.
He said, "The matter is in public domain. Yes we commenced warning strike today,''