Hello! Permit me to grab your attention with something that will definitely interest you!
A hub for professional fashion entrepreneurs to gain knowledge about the fashion industry and network while having fun.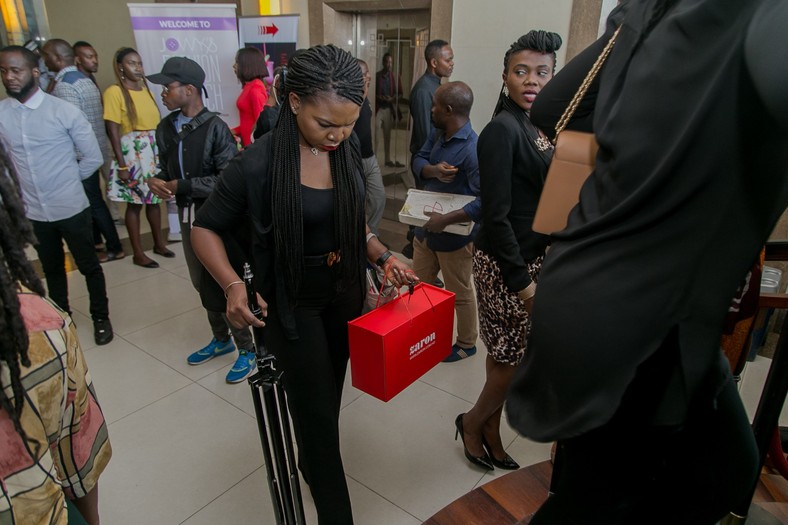 Jowy's Fashion Brunch is aimed at promoting a better structure in the business of fashion, strengthening the connection among fashion entrepreneurs (for growth and productivity) and this is achieved in a fun, informal and amiable way.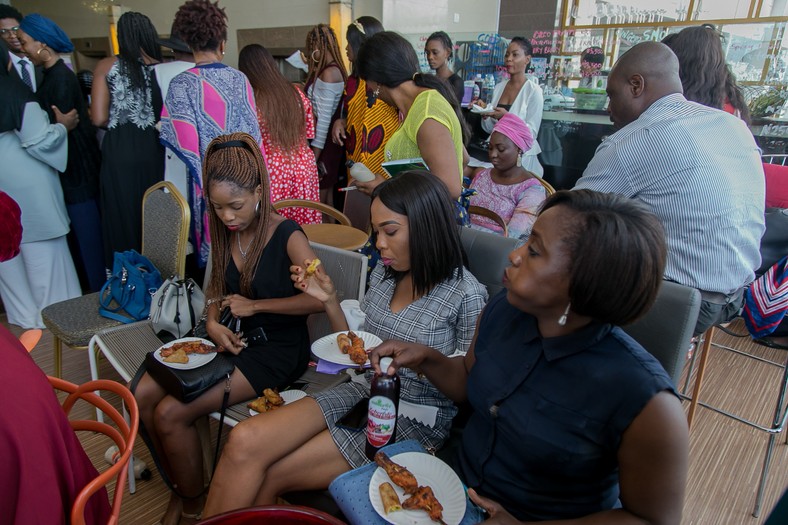 The 4th edition of the quarterly fashion brunch which was a huge success was headlined by Mrs. Jane Edgerton who handled the topic: Customer service experience in Fashion. The turnout was was so impressive and was a mix of veterans and upcoming fashion entrepreneurs.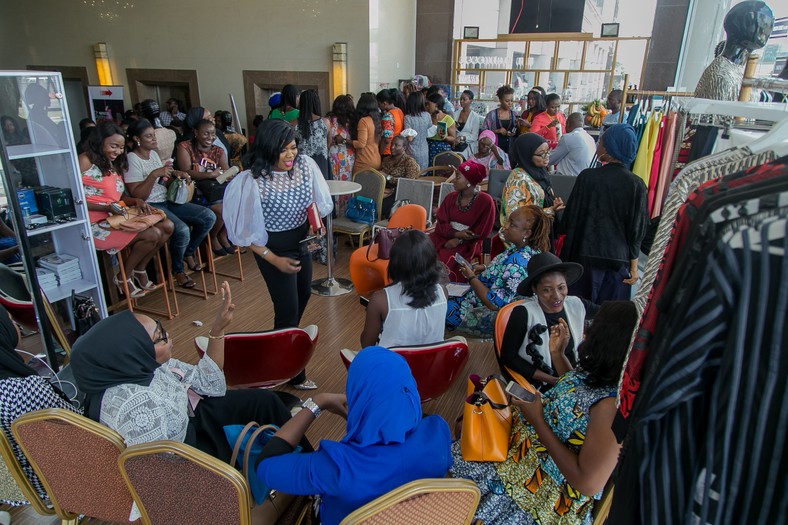 The event started out with guest exchanging pleasantries while served top tea and biscuites after which the compare introduced our headliner, Jane Egderton, who thoroughly handled the topic and left us with a few points to ponder upon:
PEOPLE MAY NOT REMEMBER WHAT YOU DID BUT WILL ALWAYS REMEMBER HOW YOU MADE THEM FEEL.
A cut to break was announced where Salubrity foods and AVE fashion cafe served tiger nut drinks, smoothies and canapes after which we went right into the question and answer session.
Zaron wrapped up the event with Beauty tips and make-up freebies for EVERYONE!
... and what is a fashion event without cameras? ... the Media houses had this covered as they granted interviews and covered the event.
In the end, we could see everyone chatting with someone as connections were being made, smiles of contentment on faces and the rave reviews haven't stopped pouring in! For this, we are grateful.
This is a featured post.