Shaharárren Mawaƙi yá kai ma mágoyánsa mugun bugu
Mawaƙi mai rigima, ya kai ma magoyansa ƙulli ga fuska. Ya fashe masa leɓe.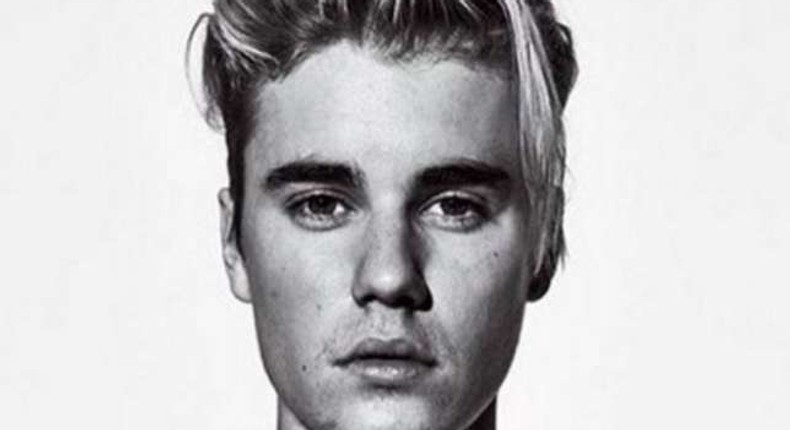 A kwanan nan, muna ganin alamar cewa Justin Bieber yana horar da kansa ga harkan dambe.
Wannan mawaƙi mai rigima, ya kai ma wani magoyansa mugun ƙulli ga leɓensa, har leɓen magoya yana zubar da jini. Justin ya iso a wani babban taro na kiɗe-kiɗe da waƙe-waƙe.
Za mu nuna muku bidiyo inda wannan Mawaƙi mai shekara Ashirin da biyu, ya buge magoya daga buɗadden taga na motansa a lokacin da direba yana wucewa da shi.
A cikin bidiyon, za ku gani wani magoya mai farin-ciki yana neman ya gaisa da mawaƙi a yayin da motan yana tafiya a hankáli. Ammá, mawaƙi ɗan ƙasar Canada, ya amsa da ƙulli wanda ya fasa leɓen magoya.
Cikin bidiyo, za ku gani wani mutum yana taɓin bakinsa da mamaki, ya kai fuskansa gaban kamara domin a gani fasashen leɓensa.
Za ku tuna cewa wannan sanánnen mawaƙi ya zama abin hira a kan yanar gizo, bayan ya fasa yin waƙa, kuma ya fita daga cikin babban taro na Manchester a Ingila.
Akwai rahotanni cewa, a yáwon shaƙatawa na duniya wanda ya kammala, mawaƙi ya shawarce taron su rage kururuwarta, amma jama'a sun yi masa sowa da kuwata.
Jaridan garin Manchester sun yi rahoto cewa, Mawaƙi Bieber ya fada ma taron haka:
"Idan kuna son ku itá kuwa da ihu, ku bari sai bayan na wuce, sai ku ci gaba da kururuwarta duk yanda kun gan dama. Amma yanzu ina cikin waƙa, ku yi natsuwa."
Bayan ya yi wannan magana, tárôn sun yi masa sowa. Sai Mawaƙi ya yi fushi da takaici, ya sauka daga saman mataki, ya basu wuri.
Daga baya, ya dáwo sáman matakai domin ya bayyana cewa yana son ya yi mu'amala da magoyansa idan yana waƙa.
JOIN OUR PULSE COMMUNITY!
Recommended articles
Beatrice and Boma face off in new BBNaija Reunion teaser
IPOB kills woman, 4 kids, 6 other northerners in Anambra
Why is the dollar shortage crisis in Africa getting worse by the day?
Top 10 happiest countries in Africa in 2022
Bolton's new 'Jay-Jay Okocha' wants to represent Nigeria ahead of England
Arsenal suffer a blow as Osimhen makes his transfer decision
Rubber producers present life crocodile to Obasanjo, say they can't give him money
Blossom Chukwujekwu shares more photos from his wedding
10 African countries with the largest foreign exchange reserves