More US teens are on e-cigarettes than ever before
American teenagers are ditching nicotine cigarettes for vaping and e-cigarettes.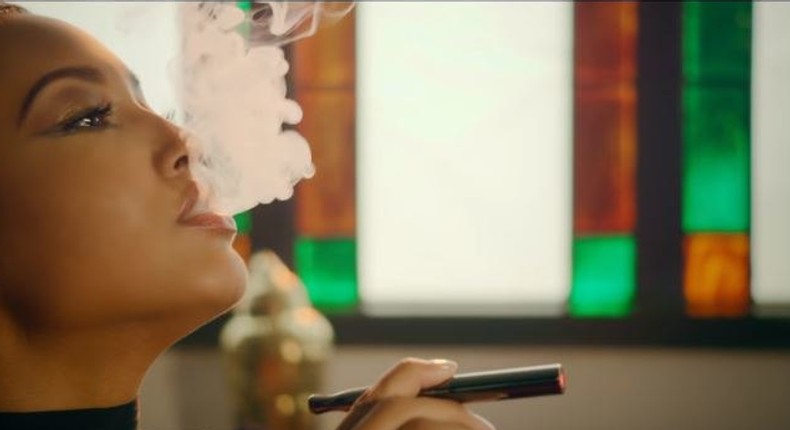 According to a new report from the
The CDC and the US Food and Drug Administration (USFDA) discovered this new trend from surveys filled out by 17,000 high school students across America in 2015.
About 38% of high school students who took the survey revealed they have tried e-cigarettes before.
An e-cigarette is the most popular type of vaporiser but there are others such as box mod, oil vaporiser, wax vaporiser, and dry herb vaporiser. When you see people puffing out large clouds of vapour on YouTube they are mostly using these vaporisers.
At the 2016 SAG Awards, Hollywood actor Leonardo Di Caprio was seen puffing on a strange object. The environmental friendly movie star was vaping and this was probably the first mainstream shot of the alternative sub-culture.
Vaping has been around way before '' movie star jumped on it. It started in the 1960s with the emergence of an early version of electronic cigarettes invented by Herbert Gilbert.
In 2000, the e-cigarettes that are in use today was created by Hon Lik. Now an electronic cigarette is a device that vaporises a flavoured liquid known as e-liquid. Smoking an e-cigarette is called vaping because of the vapour that is inhaled and exhaled during this process.
JOIN OUR PULSE COMMUNITY!
Recommended articles
Why some people refrigerate their condoms before use
Top 10 African countries with the highest crime rates
Bella Shmurda seemingly throws shade at Naira Marley in new tweet
3 things you shouldn't do for a woman you are not married to
Portable flaunts newly acquired whip after crashing previous car
Top 10 most rewarding African countries to do business in 2023
6 major highlights from Ilebaye on 'BBNaija All Stars'
Top 5 best-performing sectors in Nigeria outside of oil
FG declares Monday public holiday to mark 63rd Independence anniversary