Young man shares his frustrations while dating a born again Christian
A young man who dated a born again Christian for many months without sex tells of his experience.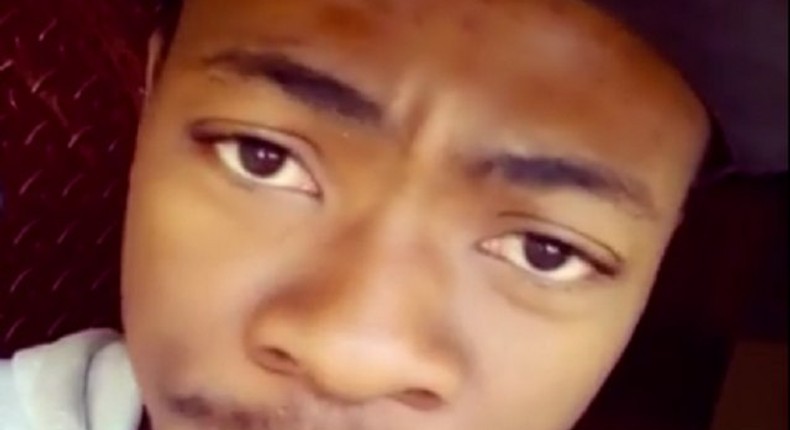 A young man by the name of
Daniel who took to his Facebook wall to narrate how he dated the Lords Chosen Charismatic Church member, narrated how he took to masturbation while thinking of sex with the lady he identified as Sister Ifeoma, and all ended without him getting past first base.
"Sister Ifeoma and I had a very interesting relationship. We dated for four years and two months and were very sexually exclusive. She was a member of The Lord's Chosen. The closest I'd ever been to having sex with her was a very tight hug that lasted as long as 27 seconds. After which she asked for forgiveness from God.
Sister Ifeoma, who insisted I added "Sister" as a prefix to her name, never let me see any part of her body that was meant to be "hidden"... Including her arms, her laps, and just below her neck. One day I was lucky enough to see as much as her elbow. She was so angry and ashamed she didn't talk to me for 2 months.
After a very long and enduring relationship, I finally got tired of masturbating while having a mental picture of what Ifeoma's breasts would look like, and I broke up. I
n total, we hugged 6 times, twice on my birthday, once after I went out on an alter call (only because she promised to do something naughty with me if I gave my life to Christ- and a hug was the naughty gift I got). I did not get to see her boobs till the relationship ended.
She got married soon afterwards. While I was face-buried in my new girlfriend's vagina earlier this morning, Sister Ifeoma called to tell me she has given birth, and I went to see her today. We talked a lot, her baby got hungry and she breast fed the baby, right in my presence."
I just want to tell you all that I've finally seen Sister Ifeoma's breasts. I just want to know why she didn't let me see it all the while we dated but now she's comfortable flaunting it in my presence."
JOIN OUR PULSE COMMUNITY!
Recommended articles
NNPC announces new nationwide fuel prices, effective immediately
Nigerian actor Hawwal Ogungbadero, 29 others set Guinness World Record for longest recording session
10 African countries with the lowest digital quality of life index
Nigerians react as Tinubu's daughter declares self as Iyaloja General of Nigeria
Nigerians express concern over immediate implementation of subsidy removal
Ghana may lose control of its resources to China if it defaults on its debt
Top 10 richest mineral-producing countries in Africa
Veteran Nollywood actor Adewale Adeyemo is dead
Africa's richest woman Isabel Dos Santos finds herself deep in another financial scandal