Pastor caught raping married woman during special deliverance
A so called man of God has been nabbed while raping a married woman during a deliverance programme.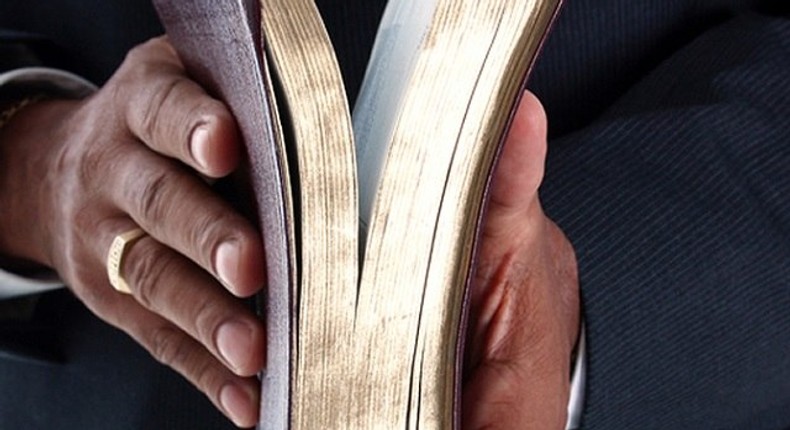 A so called man of God identified as
The sordid act, according to a witness who sent in the report, happened in a town in Oron Local Government Area of Akwa Ibom State.
Pastor Attah reportedly relocated from Cameroon, where he had spent many years to establish the church called The Salvation Light of the World Ministries, and has been performing signs and wonders, drawing members from far and near but no one knew he was hiding behind the church to perpetrate evil.
"When pastor Attah came back home and claimed to be a man of God, many did not take him serious because those who knew him as a young man, knew he was very stubborn with some criminal tendencies.
In fact, he left the community when he was caught stealing. So when he came back proclaiming to be a pastor, many did not believe him at first but with time, people started going to his church because he was performing miracles.
But everyone was shocked when some people paraded him almost naked in the village claiming that he was caught raping a married woman late at night."
"From what we gathered, he had given the woman a special delivery assignment which she was to carry out with dry fasting. After the seventh day, as the woman was sleeping in the church, Pastor Attah who was supposed to be praying with her, sneaked to the weak woman, and told her the holy spirit told him to have sex with her to complete her deliverance.
The shocked woman allegedly refused and he tore her clothes and forcefully raped her while she tried in vain to fight him off. She managed to scream and some neighbours who heard her rushed to the church to see Pastor Attah on top of her.
The people raised an alarm and other people went to the scene where the woman was rescued. The rapist pastor was given the beating of his life and taken to the chief's palace where he was kept till day break with people trooping to catch a sight of him.
At the moment, the church has been deserted while he has absconded from the village out of shame."
JOIN OUR PULSE COMMUNITY!
Recommended articles
Top 10 happiest countries in Africa in 2022
9 most expensive African countries to rent a one bedroom apartment, based on property price to income ratio
Here are the top 10 cities in Africa where the most rich people live
For men only: Seven natural ways to last longer in bed
If your partner is sapiosexual, here's how to turn them on
Femi Adebayo's 'King of Thieves' grosses over N250 million in box office
DaBaby had to 'pay the whole airport' in Nigeria in order to leave
BREAKING: Chelsea confirm Todd Boehly led consortium as new owners
2Face Idibia tattoos names of his 7 children on his arm