Another Nigerian drug trafficker to be executed in Indonesia
Another young Nigerian will be executed in Indonesia in the next few weeks after he was convicted for drug trafficking.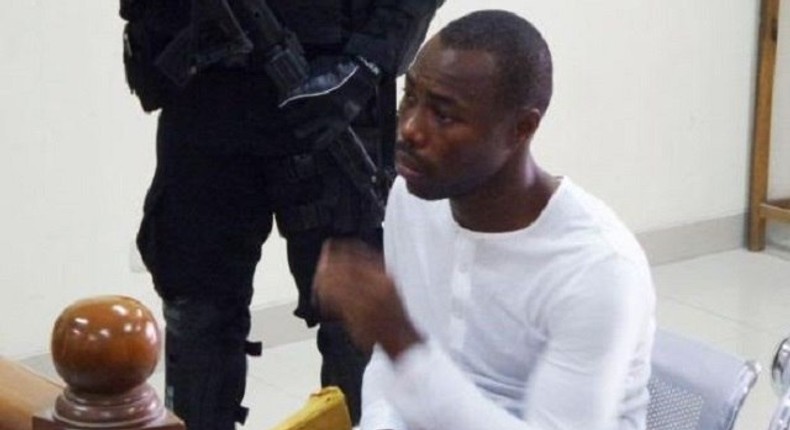 Another Nigerian man who was
Reports in Fairfax Media, say that Igweh who was into the importation of clothing materials before he was caught in the drug web, had told prosecutors that police electrocuted his genitals to force him to confess to possessing heroin, a point in which the lawyers used to try and get him free.
While narrating his experience in court, Igweh who was sentenced to death in 2003 for possessing 5.8 kilograms of heroin, said:
"I was constantly beaten, and my genitals electrocuted until I was helpless. In fact, I was threatened to be shot."
Michael Igweh pleading his case
Photo Credit: Fairfax Media
In his defense, Igweh's lawyer, Sitor Situmorang, said he was convicted based on the testimony of two alleged accomplices, Marlena and Izuchukwu Okoloaja, who died in police custody and could therefore not testify in court, arguing that the Supreme Court judges should try cases based on the law and not to achieve popularity or appear tough.
"We accepted Michael's case because we saw it had merit. Out of the many requests from prisoners on Nusakambangan, we only took this. We believe Marlena and Okoloaja gave Michael's name just so the police would stop torturing them.
They were healthy when they were arrested, they had no history of illness, they all just suddenly died while in police custody. We all know what that means."
In spite a worldwide condemnation on the death penalty, Indonesia has continued to practice it and has refused to back down on it.
JOIN OUR PULSE COMMUNITY!
Recommended articles
These 6 countries have the highest unemployment rates in Africa
Top 10 happiest countries in Africa in 2022
'Funke and my dad cheated on each other' - Funke Akindele's stepson continues to drag her on Instagram
Here are the top 10 African countries that smoke the most cannabis
9 most expensive African countries to rent a one bedroom apartment, based on property price to income ratio
Blossom Chukwujekwu's ex-wife Maureen Esisi reacts as he remarries
Quiz: Only genuine Nollywood fans will score 8/8 on this "Blood Sisters" quiz
Here are the top 10 cities in Africa where the most rich people live
Lagos NURTW Caretaker Chairman accuses MC Oluomo of snatching his wife