Banker, 3 others assassinated in Imo
Reports said the banker, who owned a guest house in Imo, was on his way to drop off two guests he carried in his car when they were attacked.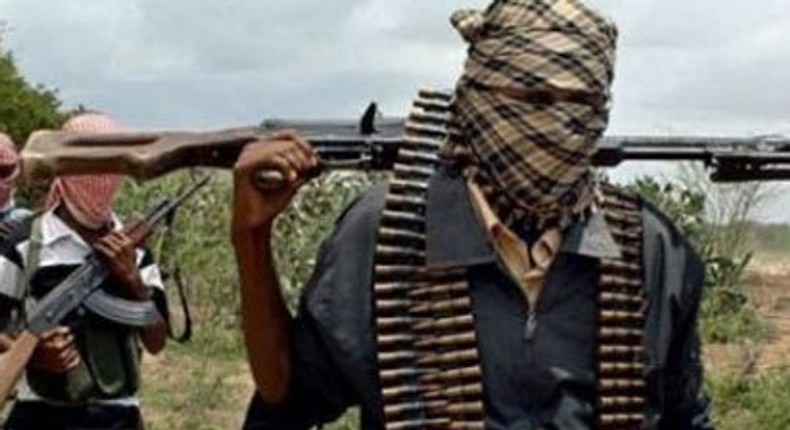 Suspected assassins have killed a 30-year-old banker in the Okigwe Local Government Area of
It was gathered that the deceased identified as Enyioma Okwudiri was shot dead by the gunmen around 9pm on Saturday, April 1.
The assailants also reportedly killed another 38-year-old man, Nanman Lamak, who was with Okwudiri at the time of the attack.
According to reports, the bank worker owned a guest house in the area, known as Benex Hotel, and was on his way to drop off two guests he carried in his Honda Civic car when they were attacked.
Lamak, the second deceased, and another lady, were said to be in the car when the gunmen, who were in another car, cornered them.
Sources said the two men were shot multiple times.
"They cornered the vehicle, shot Okwudiri and Lamak continuously until they died. The gunmen did not take anything from them, not even their phones," a source told Punch.
It was learnt that the lady with them, who was spared by the gunmen, has been arrested by policemen from the Okigwe Area Command.
According to an eyewitness, the gunmen also killed two other persons at Njeagwake Okigwe town.
The victims were said to have been shot dead while they were making use of an Automated Teller Machine (ATM).
Confirming the killings, the Transition Committee Chairman of the Okigwe LGA, Sunny Chiadi, said from all indications, the attackers were hired killers.
JOIN OUR PULSE COMMUNITY!
Recommended articles
Top 10 African countries with the highest cost of electricity in 2023
Top 5 largest economies in East Africa ranked
Meet the Sapeurs, Congolese who wear expensive outfits though they live in poor communities
Top 10 African cities with the highest purchasing power
10 African countries with the highest fertility rate in 2023
5 ways to spot a sex addict or know if you are one
Top 10 African countries leading in attracting and retaining talents
Top 10 African cities with the most expensive real estate
Niger, Mali, and Burkina Faso to form a federation