Readers say they will not sleep with another person to get their spouse a job
42% of Pulse Nigeria Poll voters say they would never sleep with someone to get their spouse a job.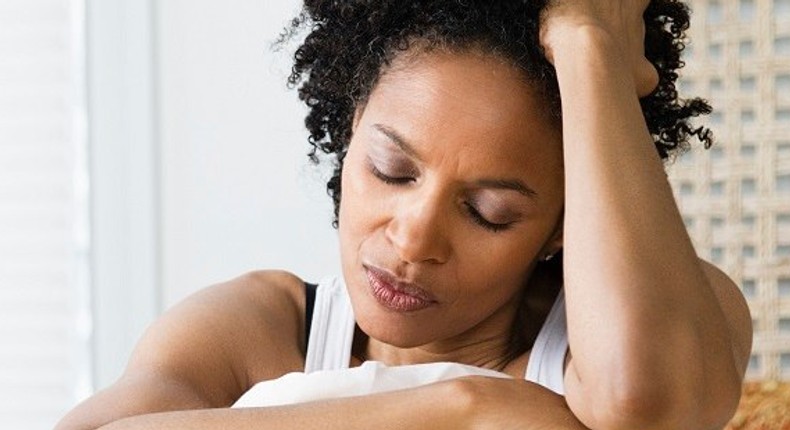 42% of Pulse Nigeria Poll voters have declared that they would never go to the extent of
The votes came in response to the letter a reader, Pamela, sent in where she has almost lost her home after she slept with an old friend to get her husband a lucrative job.
"My name is Pamela and I have been married for 12 years. The marriage is blessed with two children after losing one, but at the moment, all is not well because my husband, Edward, wants to send me out of his house because of what I did three years ago.
What I did, though despicable and quite condemnable, was done for the good of my husband and family but it has turned to be my undoing now and if care is not taken, I will be thrown into the streets.
When we got married, Edward worked with an oil servicing company and things were rosy for us. When our children came, we gave them the best and Edward refused to allow me work because he said he wanted me to give them adequate attention as he was always travelling.
But six years into our marriage, he lost his job and we were evicted from our duplex in Victoria Garden City in Lagos. We moved to a two-bedroom flat in Yaba but a year later, the landlord sent us packing as we could not renew out rent.
Things went from bad to worse and we were practically living from hand to mouth. We became beggars as Edward's attempts to get another job were always met with disappointment anywhere h went.
I resorted to selling some of my personal effects so as to have what we could eat. It got so bad that even his friends got tired of us always running to them for help.
The turning point came when we lost our last child because we could not afford his medical bills. I vowed to do anything to help get us out of the poverty we had been subjected to.
I remembered an old school mate, Paul, who was now a top director in a new generation bank and went to meet him.
I pleaded with Paul to help get my husband a job and he promised to help but on the condition that he must sleep with me.
That day, I stormed out of his office and vowed never to cheapen myself. But a month later, I had to go back to Paul when my second child was diagnosed of cerebral malaria. I was crying bitterly and Paul, in the guise of console me, took advantage of me and had sex with me right in his office.
After that, he gave me a note to his hospital and a huge sum of money to treat my son. A week later, he called me and said my husband should come and see him with his CV.
Just like that, Edward was employed in the bank as a senior manager, with all the perks of his new office.
Within a short while, things picked up for us and we moved to a three bedroom flat. Paul got a loan and bought a land where we started building our house.
But out of the blues, he came back home two months ago to accuse me of sleeping with Paul. I would never know how he got to know but out of guilt, I opened up and told him everything that transpired but he would not believe that I did it for him and the family.
That day, he beat me blue black and sent me out of the house. I have been begging him since then and I have sent emissaries to him but he has vowed never to take me back as well as making sure he kills Paul.
What can I do in this situation?
35% - Yes, if the job is worth it
42% - No, I will never do such a thing
23% - It depends on the agreement we have
JOIN OUR PULSE COMMUNITY!
Recommended articles
Top 10 African countries producing Palm Oil
Top 10 most ethnically diverse countries in Africa
African countries with the cheapest household electricity prices
Top 10 African cities with the highest population growth from 2022 to 2023
Top 10 happiest countries in Africa in 2023
SAN reacts to alleged meeting between CJN Ariwoola and Tinubu
Davido reportedly spends over ₦300 million on new Lamborghini
Train crash: Bus driver begs for forgiveness after psychiatric, drug tests
5 ranking PDP lawmakers who became Labour Party casualties