7 stories you can't afford to miss today
Get your daily dose of must-read gossip, celebrity gist, news and weird stories right here!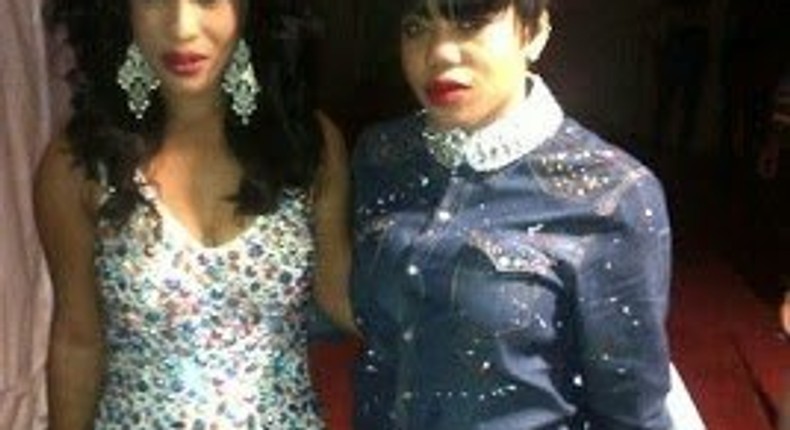 Pulse brings you a collection of stories to amuse you, amaze you and keep you entertained as well as informed.
For today, April 27, 2015:
US Daily Beast calls Bola Tinubu a drug dealer
US website, Daily Beast has linked the National Leader of the All Progressives Congress (APC), Bola Tinubu to a heroin ring. READ MORE…
Toyin Lawani and Tonto Dikeh fight dirty on Instagram
After the drama between Tonto and the luxury shopper ended with the controversial actress burning the alleged fake bags on the 24th of April, 2015, it seems Toyin Lawani was itching to take a shot at her former friend and client. READ MORE…
Mariah Carey lets Nick Cannon have it in new song, Infinity
The diva just shut all doors to a Nick Cannon reconciliation and this song proves it! READ MORE…
South African man gets to have sex with three women – but he didn't enjoy it
A man in South Africa has reported how he was kidnapped by three women and gang-raped for four days. READ MORE…
ISIS shares photo of newborn baby with handgun and grenade
The image was shared by an anti-ISIS campaigner in war-torn Syria, who posted it on Twitter. READ MORE…
A teacher impregnates a student, then finds out she's his daughter
The retired teacher dilemma stems from the fact that four years earlier, he had taken advantage of a 16-year-old girl who was his student and had gotten her pregnant, not knowing that the girl was actually his daughter from a fling he had some years back. READ MORE…
A man decides to castrate himself, to deprive his girlfriend of sexual enjoyment
A man who was mad at his girlfriend decided to deny her of any further sexual enjoyment when he used a scissors to cut off his own manhood during a fight. READ MORE…
25-year-old woman set ablaze for not taking permission before leaving home
In what is generally called honour killing in some parts of Asia, a husband, Muhammad Siddique, his father and two other family members in Pakistan have been arrested for setting the man's wife on fire after she left their house without taking permission from them. READ MORE…
Mother reports own son to police after he robbed and sexually assaulted a woman
A middle-aged Christian Chicago mother who could not live with what her 15-year-old son did, practically dragged him to the police and handed him over to officers. READ MORE…
Copycat trekker wants to walk from Yola to Abuja for President-elect, Buhari
Another strong supporter of president-elect Gen. Muhammadu Buhari has vowed to trek from Adamawa to Abuja for the inauguration on May 29. READ MORE…
JOIN OUR PULSE COMMUNITY!
Recommended articles
How I created Bimbo Ademoye's bare br***ts in 'Anikulapo' - Hakeem Effect
Meet Clementina, Black Sherif's late girlfriend who got featured on his debut album
State of Minnesota celebrates annual Wizkid Day
Here's why you shouldn't drink water immediately after eating
Ex-Super Eagles and Barcelona star Amuneke makes Iheanacho his first signing in Zambia
'He has a history of getting intoxicated which affects his emotions', Naira Marley reacts to Mohbad's assault video
Burna Boy becomes Nigeria's all-time most-streamed artiste in the world
I don't know where Tinubu is - Keyamo
"We're paying for every slight error" - Inter boss Inzaghi cries out after losing to Mourinho-less Roma