Young man with Hodgkin Lymphoma cancer needs financial assistance
A young Nigerian who has been suffering from Hodgkin Lymphoma cancer is in dire need of financial assistance to go for a surgery.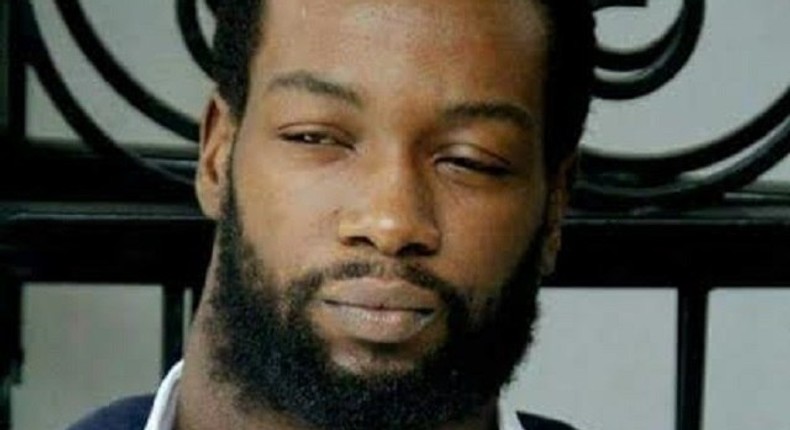 A young Nigerian man who has been
The young man, Chukwu Paul Arisa who has been in great pains, is in dire need of $60,000 to undergo the surgery in an Indian hospital and is reaching out for help.
One of his friends sent the appeal to Pulse to reach out to the public for help for Arisa.
This is what the caring friend wrote:
"Good evening all. Some of you may already know of my friend, Chukwu Paul Arisa. He has been battling Hodgkin Lymphoma cancer for years now.
This time last year, the world came to his aid and showed immeasurable support and the donations alongside our prayers has brought him this far.
Chukwu Paul Arisa before the first surgery
An indigene of Abia State, he has undergone the necessary series of treatments here in Nigeria and in India and is now scheduled for a bone marrow transplant which is highly necessary for his full recovery as advised by the doctors in India.
But time is of the essence! The bone marrow transplant procedure is estimated to cost between at $50,000 - $60,000.
He needs your URGENT help.
Please, my good friends, let us finish the help we have already started, we have come so far to back down now.
Paul is a fighter; his zeal to live and survive leaves me in awe every time I speak to him. He is full of life and just like every one of us, he has dreams he intends to make a reality.
But this ill health has held him back for too long now! All he needs is our HELP again, so he can go back to being the GREAT guy he has always been.
We have done this before; we raised enough money to get him to India for the treatments that have saved his life this far.
From the pictures below, we can all see an immense improvement in his health. I know we can do it again, so please let's join hands again and finish this good deed that we started.
Chukwu Paul Arisa before the first surgery
I also urge government, private organizations, and NGOs, as well as all individuals to please be of help.
The target may seem like a long shot. But if everyone who sees this post can give whatever they are comfortable with giving from their heart and share and repost with others, I am certain that we will get there eventually.
LOOK DEEP INTO YOU AND SHOW LOVE TODAY.
You can check his profile on Facebook with the name Wavy Paul Survivor
Chukwu Paul Arisa before the ailment
While his phone number is:
JOIN OUR PULSE COMMUNITY!
Recommended articles
5 kinds of noises women make when enjoying lovemaking
Why older men date younger women: Here are 5 real reasons
Top 10 happiest countries in Africa in 2022
Rubber producers present life crocodile to Obasanjo, say they can't give him money
5 things you need to know about Monkeypox
Deborah: Soyinka wants National Mosque Imam sacked over blasphemy comment
For men only: Seven natural ways to last longer in bed
Here are the top 10 African countries that smoke the most cannabis
Why do single women find married men attractive for relationships?