Woman loses 3-months-old pregnancy after assault by rich man
A Delta State-based woman who lost her three-months-old pregnancy after an assault has indicted the police for aiding her assailant.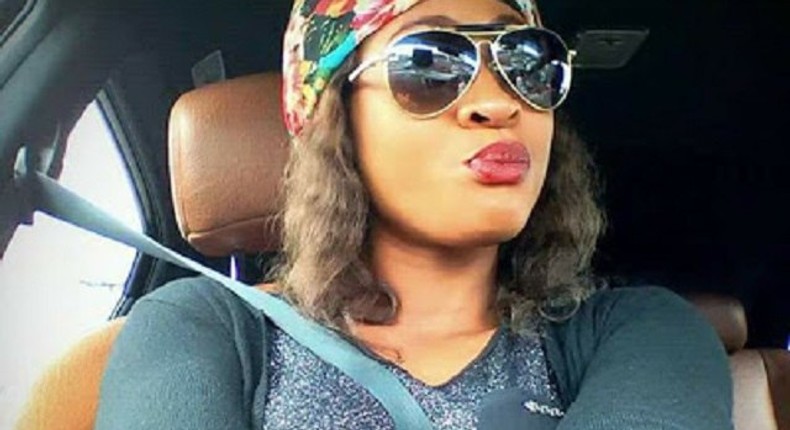 According to Nyerhovwo who is battling for her life in a hospital in Ughelli area of the state, Obada attacked her for passing through his compound and is now using the police to evade justice because of his money and position in the society.
She further claimed that the Divisional Police Officer (DPO) in charge of the Ughelli Division, had threatened her to withdraw the case and settle amicably with her assailant or he would charge her to court as the aggressor.
She added that after attacking her, Obada escaped and later lodged a report at the station against which led to her arrest and detention before she bailed herself after paying the sum of N3,000.
Nyerhovwo's pathetic story was shared on social media by one Prince Gwamnishu Harrison, the CEO of Behind Bars Initiative, thus:
"I received this sad news today from one of our very own, Nyerhovwo Pama Gloria, that she has been hospitalized after she was assaulted by Andy Obada and his friend.
She called me late last night crying that the Divisional Police Officer (DPO) threatened to charge her to court for 'two fighting and breach of the peace' if she fails to settle amicably with Andy Obada.
Gloria has lost her three months pregnancy. After assaulting her, Andy Obada escaped only to resurface at the Ughelli Divisional Police Station, Delta State.
The police changed the case of assault to two fighting after Andy Obada gave out bribe. Gloria was detained and had to pay N3,000 to get police bail while the DPO threatened to charge her to court.
'On the 5th of May, 2017, I was passing through a compound with my son when a man called Andy Obada, stopped me and my son and asked me not to pass through that compound again.
I ask him why, because other people do pass through the same compound and he did not stop them. I then told him that he should not worry, that I won't pass through that place again.
To God who made me, I did not pass through that place again. Later, on the 20th of May at about 9 pm, I was coming from my mom's place with my son and my friend, .
It was late and we were rushing home. On getting to the front of Andy Obada's compound, (he is a tenant in the house), that compound which is a short-cut to my house, I didn't pass through the compound but I saw people passing there.
In front of the compound, he was sitting down with a friend smoking. This was past 900 pm. I asked him if these were not people passing through the compound and why was my own different?
He immediately stood up angrily and walked towards me. He threw away the cigarette he was smoking and told me that he had warned me not to pass through the compound.
I then replied him that people do pass through the compound and what I did to warrant all the embarrassment he was giving me.
He slapped me and started beating me in presence of my son and friend. I fell on the floor and he beat me and his friend that was with him was now telling me I shouldn't have asked him that question and that I deserve the beating I was getting.
I couldn't see clearly and I immediately hold him and started calling out for help but instead of helping me, his friend joined him and they both beat me to stupor.
By the time they were done, I was bleeding heavily and my friend and young son home managed to take me home.
The next morning, I reported the case at the Divisional Police Station in Ughelli and they gave me a report to go and treat myself, assuring me that they will arrest Andy Obada.
I was admitted to the hospital and the doctor told me I had lost my three-months-old pregnancy. He also wrote a report which I submitted to the police.
After I was discharged from the hospital, the police made effort to arrest Andy Obada but he was nowhere to be found.
On the 24th of May, I went to the police station again and met Andy Obada there writing a statement. The police told me that I and my brothers destroyed his properties and injured him.
The police are now changing the case, that it was two fighting and breach of the peace and that I was not supposed to ask him why I shouldn't pass through the compound.
I was detained for hours and later released on bail after paying N3,000, all because the man who beat me has money and I don't have anything or anyone to stand for me.'"
JOIN OUR PULSE COMMUNITY!
Recommended articles
Clubless Super Eagles star Kelechi Nwakali surprisingly rejects ₦9.9million salary
Burna Boy drops track list for upcoming album
When and where to watch Super Eagles of Nigeria vs São Tomé and Príncipe
Israel Adesanya survives Drake curse with victory against Jared Cannonier
'I have never raised my hand to hit my wife' - Chacha Eke's estranged husband speaks
Owo massacre: Amotekun arrests suspects in connection with church attack
Taiwo Awoniyi set for Union Berlin return just 28 days after joining Nottingham Forest
N600m Unilorin commercial poultry farm begins operations
Top 5 transfer hijacks in Premier League history