Teenager suffers terrible injuries after being attacked at night
The 19-year-old was out with his girlfriend when he became involved in an altercation with some men and was assaulted close to the Cross Axes pub, in Great Harwood, England.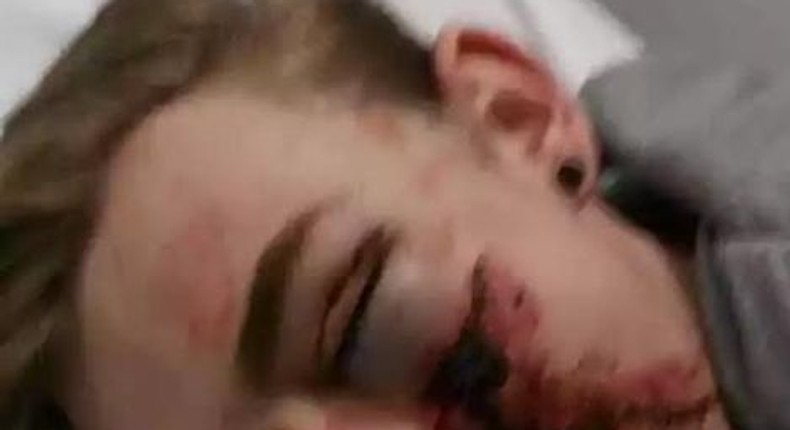 A teenager has been reported to have suffered serious injuries after being attacked at night over an argument that ensued.
Danny Beardmore suffered a fractured cheekbone, eye socket and a broken nose after he became involved in an argument.
His mother, Louise Beardmore, 38, had this to say:
"They had a bit of an altercation with some people and it made it's way round to the centre of Harwood. They came home about 3.30am and they were both in shock. I looked at him and knew straight away I had to phone the ambulance and police. It was horrible. It was like he had been shot in the face. He is a young lad and said he had a bit to drink but he didn't really know how bad his injuries were.
"He had his head over the sink and he was bleeding everywhere. He doesn't remember getting hit more than once but he must have been, looking at the injuries. He doesn't know if he was knocked out for a few seconds. He's going to be off work for at least a month."
Louise said they have been overwhelmed by the response on social media after pictures of Danny's injuries were posted.
The offender is described as white male, around 22-years-old and 6ft tall with 'longish ginger hair and a ginger beard'.
JOIN OUR PULSE COMMUNITY!
Recommended articles
Africa's richest woman Isabel Dos Santos finds herself deep in another financial scandal
Top 10 richest mineral-producing countries in Africa
Top 10 African countries with internet freedom
Top 10 African cities where it is most expensive to get food
5 African countries which have received loans from the IMF in 2023
Veteran Nollywood actor Adewale Adeyemo is dead
'There was a point...I was seeing the stage upside down' - Hilda Baci
Beautiful Nubia, Tosin Ashafa, others pay tribute to OAU alumnus Abass Oyeyemi
Tribunal rejects PDP, LP's request for live broadcast of court proceedings