Twitter users turn grouchy husband into memes
Thanks to social media, memes keep trending. This old Royco advert isn't left out as it got dragged into it.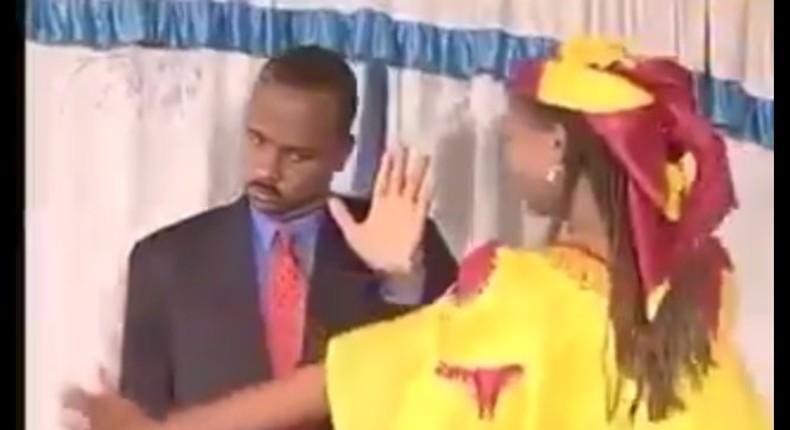 Who remembers this old Royco advert, especially the grumpy/grouchy husband?
You know how memes are everywhere, and keep increasing in their numbers lately? Well, apparently, this royco's advert with the grouchy husband has gotten it's own memes, thanks to twitter users. Who would have thought the advert could still show up at a time like this?
The memes plays around the funny faces the husband makes when at different times in the advert; the death stare face he gives his wife when she offers him food and attempts hugging him, the dummy face he gives when he eventually got what he wanted from her, of course, after so much efforts.
You can trust Nigerians when it comes to stuffs like this. People are really being very creative on twitter creating their own meme with the advert.
This is just a typical representation of most Nigerian mum. I'm sure Nigerians can relate.
Arsenal fans will totally be able to relate with this. The look on his face though.
These memes are just funny and so true.
You can also create yours.
JOIN OUR PULSE COMMUNITY!
Recommended articles
These 6 countries have the highest unemployment rates in Africa
Top 10 happiest countries in Africa in 2022
Blossom Chukwujekwu's ex-wife apologises for laughing after troll mocked his new wife
Best dressed celebrities at Ini Dima-Okojie's traditional wedding
3 ways Arsenal could steal Champions League qualification
Lagos NURTW Caretaker Chairman accuses MC Oluomo of snatching his wife
Deborah: Soyinka wants National Mosque Imam sacked over blasphemy comment
Here are the top 10 African countries that smoke the most cannabis
For men only: Seven natural ways to last longer in bed