10 hilarious tweets on Yoruba men
Yoruba men popularly known as 'Yoruba Demons' on Twitter, have the key to melting hearts [both home and abroad] with their Aristotle beards and the silver smile beneath it.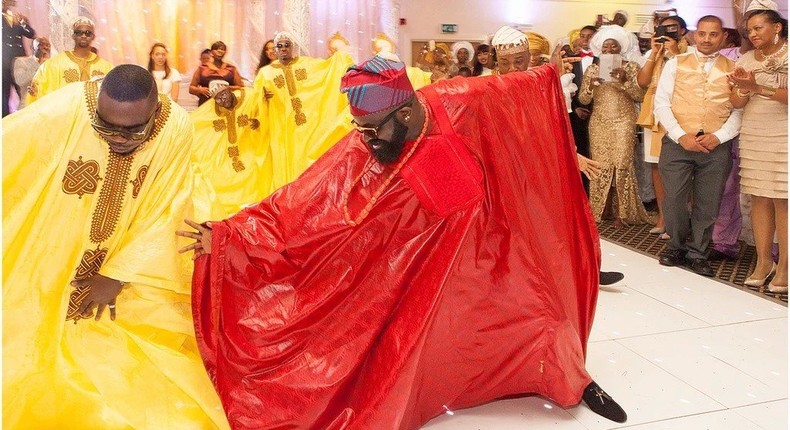 All hail yoruba men, not demon!
This article is not the story of the zillion heartbreaks Yoruba men are accountable for, but rather hilarious things such as their mannerism, their love for parties, amongst other things.
Listed below are 10 hilarious tweets on Yoruba men.
2. They don't know how to use a car horn
3. The new improvised toothpick for Yoruba men
4. The turn up life of Yoruba men
6. The mother tongue demon
7. Jhene Aiko take this as a warning
8. The maths of African heartbreaks
10. This tweet that properly describes a Yoruba man
Share your thoughts in the comment section below;
JOIN OUR PULSE COMMUNITY!
Recommended articles
9 most expensive African countries to rent a one bedroom apartment, based on property price to income ratio
Top 10 African countries with the highest corporate tax rates
Here are the top 10 cities in Africa where the most rich people live
The metaverse could contribute $40 billion to sub-Saharan Africa's economy in its first decade, according to a new report
What to do when someone says they want s*x without commitment
Beer Barn says deployed policemen couldn't save David Imoh from mob
UPDATED: Many feared killed as explosion rocks Kano
Sperm colour: Here's why your semen colour changes and what it means
Actress Dorcas Shola-Fapson and stylist drag each other over AMVCA dress debts