Police officer who killed traveller in Lagos arrested
A police officer who killed a man who was travelling to his hometown for the burial of his younger sister has been arrested and detained in Lagos.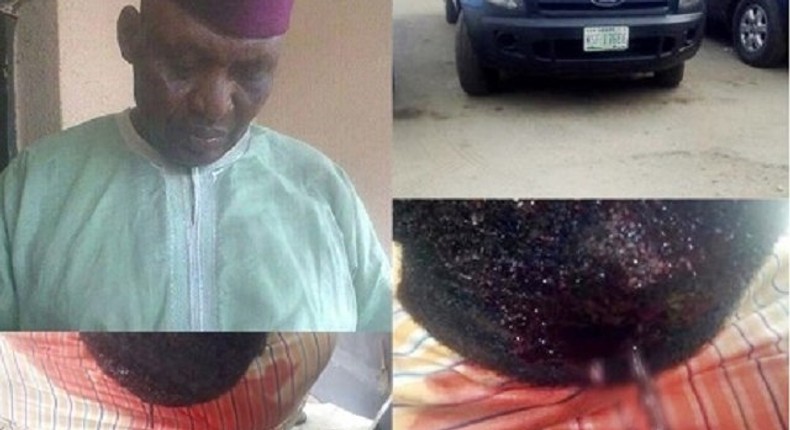 The Sergeant, Matthew Oche, had allegedly pushed the victim, Francis Ebonyi Ogbole, to his death while he was driving to Iddo motor park in Oyingbo to board a vehicle to his state on the fateful morning.
According the victim's son, who made the murder of his father known, Ogbole, was with some family members that morning when he was stopped by a team of policemen at a stop and search point mounted by the officers.
It was gathered that Oche had refused to let the man go after he had shown the police all his vehicle papers, insisting that he must explain why the rear windscreen of the car was tinted but Ogbole had replied that it was not tinted but looked so because it was still dark.
The reply was said to have infuriated Oche who pushed the man and he hit his head on the ground and died instantly. The officers, after realising what they had done, jumped into their patrol van and escaped from the scene but unfortunately for them, Ogbole's son had captured Oche's force number and name.
Read what the younger Ogbole posted:
"Mr Francis Ebonyi Ogbole was travelling to Benue State for the burial of his junior sister. On his way to the Iddo Park, Oyingbo, Lagos State, escorted by his children which makes four people in the car, they were stopped by stop-and-search policemen with metro police van registration number KSF-176 EE
The policemen requested for all the necessary papers which he presented. As he was entering his car, a policeman, Sergeant Matthew Oche, with force number F/NO-372727, said no he couldn't leave because the glass of his car was tinted."
The State Police Public Relations Officer (PPRO), Supol Dolapo Badmos, confirmed Oche's arrest, saying he is being detained at the moment:
"He is being detained at the SDCI, Yaba. He is being investigated. He will be prosecuted soon."
JOIN OUR PULSE COMMUNITY!
Recommended articles
9 most expensive African countries to rent a one bedroom apartment, based on property price to income ratio
Top 10 African countries with the highest corporate tax rates
Here are the top 10 cities in Africa where the most rich people live
The metaverse could contribute $40 billion to sub-Saharan Africa's economy in its first decade, according to a new report
What to do when someone says they want s*x without commitment
Beer Barn says deployed policemen couldn't save David Imoh from mob
Sperm colour: Here's why your semen colour changes and what it means
For men only: Seven natural ways to last longer in bed
Court throws out Nnamdi Kanu's bail application