'My stepmother is behind my troubles in life'
Alfred has been going through a very tough time all his life as things have never been good for him. Now he is told his stepmother is behind his woes.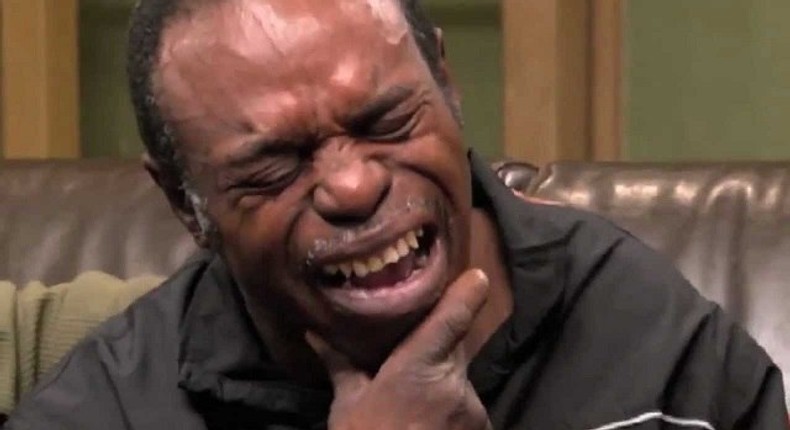 My name is , a 49-year-old man living in Lagos though I am from the southern part of Nigeria. I must say that all through my life, I have or breakthrough.
I have lived a life of pain, agony, sorrow and discomfort all because of unseen hands which have now been traced to my stepmother.
My later father had two wives with my mother being the first. When our biological mother died, our stepmother was saddled with the task of taking care of me and my two siblings but she did a mess of the job as she clearly discriminated between us and hr own two children.
We grew up in an atmosphere of hatred, abuse, and resentment as our stepmother made sure we did not enjoy any motherly love while she showered her children with affection.
We all dropped out of school and left home early to fend for ourselves. The funny thing was that our father who was relatively well to do did not care about us one bit.
He did everything our stepmother told him to do and even when we went to him for anything, he would make sure to ask the woman for her advice and if she did not approve of it, that would be the end of it.
Since I came to Lagos over 20 years ago, things have been topsy-turvy for me as I scrape to feed, pay my rents and generally survive.
At my age, I am not married, though I have three children from a woman who dumped me when I could not take care of her.
I live in a shanty with my children and we barely get enough to eat. I can't afford to give my children the best of life because I don't even have a good job. I am not lazy and I do my best to make ends meet but all my efforts have been in vain.
Some three weeks ago, a friend invited me to their church's all night program and it was there that the man of God told me that my problems were caused by my stepmother who locked my destiny inside a padlock and threw it into the river.
The prophet further told me that no matter what I do in life, I will never progress unless the woman is killed and her powers neutralized. But the proviso is that I must give him the approval to destroy her spiritually.
He has been waiting for me to give him the go ahead but I don't want her blood to be on my hands in as much as I want to be free from her grips.
Dear readers, after going through Alfred's story on Morning Teaser today, do you think he should go ahead with the plans of the prophet to destroy his stepmother?
JOIN OUR PULSE COMMUNITY!
Recommended articles
BBNaija 7: He has sucked my breast, fingered me – Beauty says as she drags Groovy
BBNaija: Beauty disqualified from reality TV show
BBNaija 7: Highlights from Week 2's Saturday night party
BBNaija: Biggie introduces new housemates to the show
Kidnappers said Nollywood not supporting Nnamdi Kanu - Okereke
Denrele says BBNaija applicants send him n*des, millions of naira to take part in show
Alibaba drags certain Nollywood actresses over their source of wealth
BBNaija: Christy O, Cyph evicted from show
INEC replies Davido for questioning delay of Adeleke's Certificate of Return