'I learnt about my wife's adultery on Facebook'
If you realise that your spouse has been cheating with you with different people, what would be your reaction?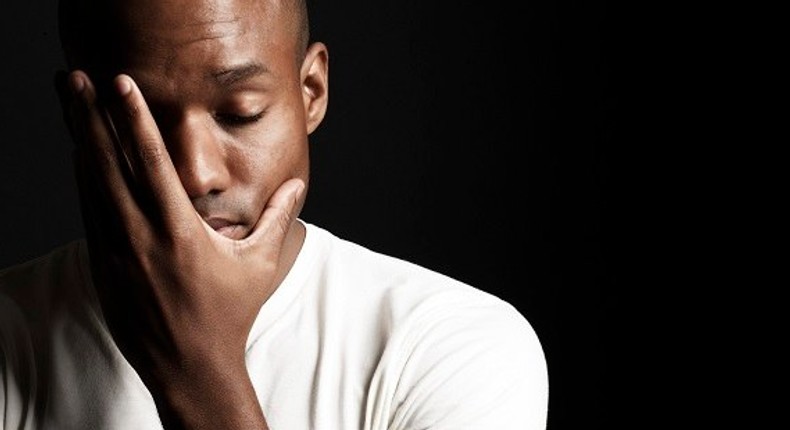 My name is , a 46-year-old man working and living in Abuja while my family is based in Lagos. The reason we got separated was because I got a well paying job in a multi-national conglomerate and I was posted to the Federal Capital Territory to run the northern operations of the company.
My wife, , who works in an insurance company, had to stay back in Lagos with our three kids while I shuttled between the two places, most times visiting two weekends in a month. I did not also want to disrupt my children's education by changing schools for them, coupled with the fact that I was living in a hotel for close to one year before I got an apartment.
Even my physical absence did not tell that much because I was always on the phone with my wife and children. I held morning devotions with them by phone and followed up on their progress.
They lacked nothing I could provide within my powers and I thought I had a perfect wife who would hold the home front together while I was away, but I have realised that if a woman wants to cheat on her husband, you can do all you can but she would still play the field.
Even when , my best friend whom I urged to always visit my family and make them comfortable, told me several times how he met my wife's absence on several occasions leaving the children with the housemaid most times he visited, I argued that it could be the strain and pressure of her job.
Sincerely, I never believed Stella could be unfaithful. But the stark reality hit me in face when I discovered that she was actually committing adultery with several men. That day, I had retired to my hotel apartment after a very hectic day at work and found it difficult to sleep. After tossing about on the bed for many hours, I switched on my Facebook account to try and catch up with my contacts.
While surfing the net, I stumbled on new pictures posted by my wife and some of the pictures were quite explicit and unbecoming of a married mother. Out of curiosity, I plowed into her private accounts and there, I met the most shocking scenario of my life. There was my wife chatting with different men and the chats showed that they were not just friends but lovers.
She posted photos of them at different places like the beach and hotels where they were naked, kissing and on the bed. I thought it was another person that just resembled my wife but I decided to further investigate.
The next time I came into Lagos, I stealthily took her phone when she was not in the bedroom and checked her Whatsapp account and what I saw almost sent me into a psychiatric home. My wife had been to other men, telling them how much she enjoyed sex with them and what she would do to them the next time they met.
When she came to bed that night, I confronted her with what I saw and naturally, she denied that she ever cheated on me but when I showed her all I had found out, she broke down and confessed, saying it was loneliness that made her do what she did.
After I left for Abuja, I sent my elder sister to go and take my children to stay with her till I come up with a plan. Though I have refused to tell our family and friends what she did so as not to disgrace her, I have refused listen to any explanation from her.
I want to send her out of my life but being from a broken home myself, I fear what that would do to my children but at the same time, I don't think I can ever live with such an adulterous woman again.
Dear readers, on Morning Teaser today, we want you to put yourselves in Benedict's shoes. What would you do in such a situation?
JOIN OUR PULSE COMMUNITY!
Recommended articles
Top 10 African countries with the highest crime rates
We built 38 sets from scratch for 'The Black Book' - Editi Effiong
How Editi Effiong delivered a global hit with 'The Black Book' [Exclusive]
6 major highlights from Ilebaye on 'BBNaija All Stars'
BBNaija's Angel debunks rumours tagging her relationship with Soma as PR
3 food items legal in Nigeria but banned abroad
Venita, Soma and Angel get evicted from Big Brother Naija All Stars
Apple Music lists ODUMODUBLVCK & Seyi Vibez among its 5 fast-rising artists
Why some people refrigerate their condoms before use