Nigerians say no to CBN and yes to Ponzi scheme
Nigerians have voted and they have abandoned the Central Bank of Nigeria for the Ponzi scheme MMM.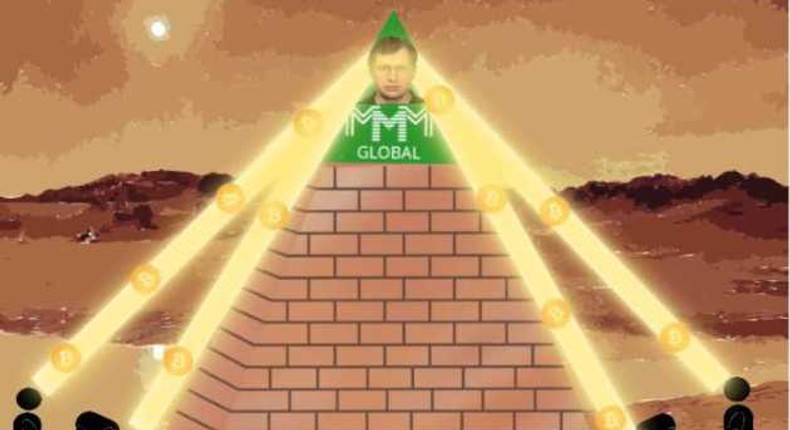 A total of 917 Nigerians voted for MMM while 147 Nigerians voted for the CBN.
"MMM has healed the wound of Nigerian wise citizens caused by Nigerian corrupt government... MMM is the best testimony after good health" wrote Ikem Azubike on Pulse Nigeria's Facebook page.
Chidiebere Ukagha was of a different opinion. "I support CBN am afraid MMM killing the future of Nigeria. because of MMM nothing like creativity. MMM shows how the level of lazy folks we have in our country Nigeria."
By the result of the poll, it is evident that Nigerians have lost faith in this administration and are relying on Ponzi schemes such as MMM Nigeria and Ultimate Cycler to survive.
In November, the Central Bank of Nigeria (CBN) finally issued a warning about the Ponzi scheme.
The head of the Consumer Protection Department of the CBN, Suleja Kassim warned Nigerians not to invest their hard earned money in the scheme during a mentoring program for students.
"We have heard about the activities of MMM. I want to warn you against it because they are wonder banks that are not regulated. Desist from their activities because they are fraudulent" he stated.
MMM, which has been banned in China and Russia has seen Nigerians falling head over heels for it. On Sunday, October 30, 2016, MMM was advertised in a Redeemed Christian Church of God parish in Abuja.
MMM Nigeria, is a Ponzi scheme that originated in Russia that has now set up in Nigeria. Wikipedia says the company was involved in one of the biggest Ponzi schemes in the 1990s. It was estimated that thousands of people lost up to $10 billion dollars.
JOIN OUR PULSE COMMUNITY!
Recommended articles
Lai Mohammed appointed managing partner of international lobbying firm
Masturbation may increase a male primate's chances of impregnating a female - Study
Tanzania could become the top investment destination for Australia
DRC and Angola set aside a 50-year oil block dispute to become joint holders
Sex is now a sport in Sweden, all you need to know about the competition
Peter Obi tenders more evidence in Presidential Election Tribunal
Kate Henshaw finally unveils daughter publicly
Portable Zazu announces the arrival of fifth child with Yoruba actress
Veteran Nollywood actor Adewale Adeyemo is dead