Armed robber dies during failed robbery
The mob attacked the robbery suspect as he was trying to reload his gun after exhausting the first round on the OPC leader.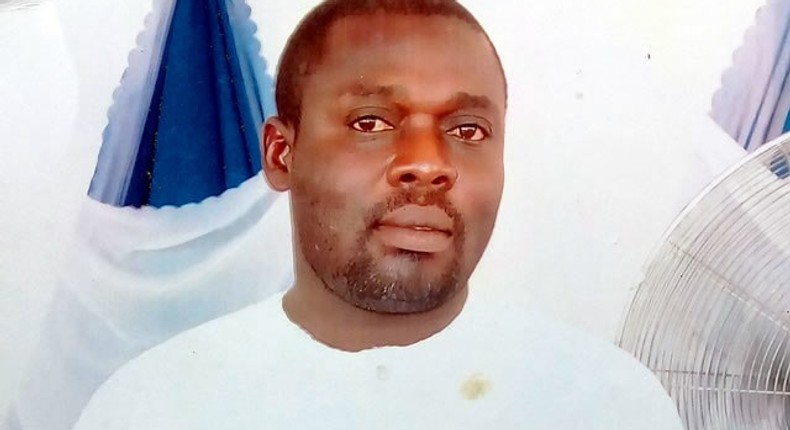 An unidentified armed robber who shot a member of the Oodua People's Congress,
According to Punch, the unidentified robber was lynched by a mob after he had exhausted his bullets which he aimed at Akintoye, causing his death.
The robber was in company with a motorcyclist, who rode with him to snatch away a sum of N500, 000 from a worker at a construction site.
The mob broke his skull with sticks, stones and bottles, report says.
According to an eye-witness, the robber was challenged and his accomplice were challenged for entering an estate while riding on motorcycle, during which he started shooing at an OPC member.
"One of us was asked to withdraw money from the Zenith Bank around 11am. As he was coming back on foot, he was surprised to see two people following him on a motorcycle, he said.
"One of us, Baba Bolu, challenged them for riding motorcycle into the area. The man at the back of the motorcycle shot him in the leg and in the hand. Baba Bolu lost a finger. Chairman (Akintoye) was returning from the toilet when he heard the gunshots and he confronted the robber.
"The robber faced him and released a hail of bullets on him. Chairman was hit, but he moved closer to the suspect. The robber continued to fire shots till he expended his bullets", the witness added.
SP Dolapo Badmos, the Police Public Relations Officer, confirmed the incident.
She said, "Today, at about 11am, one Adeyemi reported that he was attacked by two armed men on a motorcycle, who asked him to hand over the money he had withdrawn to them."
"He resisted and in the process, he was shot on his right leg which attracted passersby."
"The hoodlums, sensing danger, shot at one Olatunji Ogundele and Sanjo Akintoye. One of the culprits was overpowered by the crowd and lynched, while the other escaped."
"The victims were rushed to a hospital for treatment, while the corpse of the armed robber has been taken to the Yaba General Hospital mortuary."
According to Badmos, the police found a pistol with nine used and 10 unexpended cartridges from the scene of the encounter.
JOIN OUR PULSE COMMUNITY!
Recommended articles
Twerking Wendy Shay threatens to snatch someone's man with her slim waist in 'wild' video
4 side effects of being a virgin for too long, according to research
Doctor and nurse suspended for having sex, moaning and disturbing patients who're in pain
Police save little boy who hid inside aeroplane's engine to travel abroad (video)
For men: 5 foods that can help you stay erect and sustain stronger erection
Women, this is why you should learn to initiate sex more in your relationship
6 symptoms of stomach ulcer
Ayisha Modi goes naked on IG as she flaunts her newly 'acquired' body (VIDEO)
You should not do any of these while visiting the Oba's palace in Benin