'She begged me to make love to her' - Alleged rape suspect tells court
A young man accused of rape has told a court that the victim begged him to have sex with her.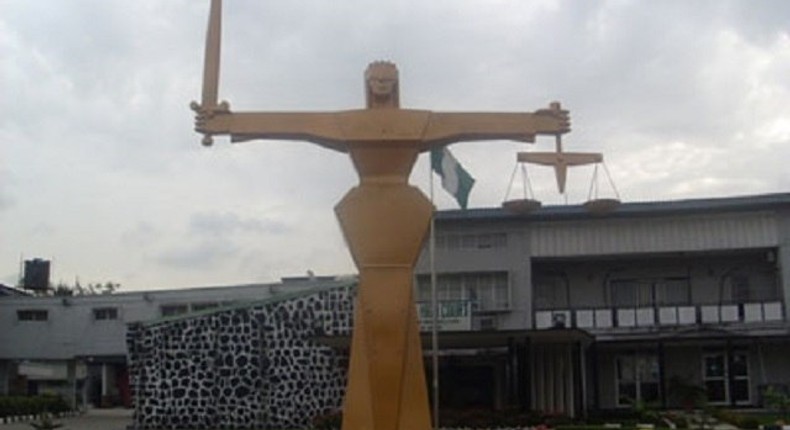 A young man who is being held by the Lagos State Police Command for allegedly raping a lady identified as
Okonkwo, a security guard, says the lady in question was his lover and visited his house of her own volition and agreed to have sex with him, contrary to what the police are manipulating the case because a rich man who also had interest in the 29-year-old lady, must have bought them over.
Okonkwo was arraigned at a Lagos State High Court sitting in Ikeja on Tuesday, March 15, on chrages bordering on rape but he recounted that what he had with Faith was a consensual agreement between two mature lovers, rather than the rape she is claiming now.
Narrating his ordeal in the court, Okonkwo told the presiding judge, Justice Oluwatoyin Ipaye that he met Faith on December 27, 2013, in the Ketu area of the state, and they struck up a relationship.
"Shortly after I met her, I lost my father and traveled home. When I came back, Faith came visiting and I told her everything that happened in the village. I also asked her to marry me because my mother had asked me to get married quickly being the only son and she accepted to marry me.
After some time, she came to my house one Sunday and told me that she is currently dating one rich man that lives in Magodo. She also told me the man promised to take care of her and her family because she told him she was a virgin. I then told her to follow her heart.
Few weeks after, Faith called me that she wanted to see me and I told her that I was at work and would close late. She kept calling me and when I eventually closed, I met her, already waiting for me at home.
When I returned home, she hugged me and we both walked into my room. She prepared noodles for us while I went to take my bath and when I returned, she had already removed her clothes and hung them, leaving only her tight (underwear) and singlet.
We both ate the indomie she cooked, and thereafter, I slotted in a DVD (Love movie) and I laid on the bed. Faith later joined me on the bed and we started playing together.
Faith asked me to stop and asked me if I would marry her, then I told her yes, if she's also ready. She then removed her underwear by herself and we made love. The next day, I prepared and left for my place of work and after sometime, a man came looking for me and asked if I am Kenechukwu and I affirmed, then two policemen came and arrested me.
The man who turned out to be Faith's rich lover, came in his car and they took me to the police station and while there, the officer asked me if I can write and I said I can't. The policeman wrote down all I told him and read it to me and later asked me to sign on it, and I did.
The man that came to arrest me with the policemen later came and took me away to Isheri Police Station in Faith's lover's car.
When we got there, they told me the earlier statement would no longer work. A policeman later put me in a separate room and asked for my name, after which he asked me to sign a statement he wrote for me.
I asked him to read it to me but he refused and started to beat me, in which he removed one of my tooth in the process. After conducting a search on my apartment, the police could not find any evidence to prove that I raped her as she did not raise any alarm.
In fact, she was the one that begged me to make love to her, so I don't understand why she should say that I raped her."
After hearing from both parties, Justice Ipaye adjourned the matter till April, 13 for further hearing.
JOIN OUR PULSE COMMUNITY!
Recommended articles
Super Falcons star Asisat Oshoala finally gets her flowers outside of Africa
Flamingos fate unknown as FIFA suspends India from football for interference
The curvaceous Ghanaian bride who wore 11 outfits for her wedding
BBNaija: Beauty disqualified from reality TV show
BBNaija 7: Biggie might be swapping housemates today, here's why
Ghanaian farmer ties wife's hands, beat her to death for refusing to give 'raw sex'
Mercy Chinwo: The portrait of a modest bride
When and where to watch Nigeria's Falconets final group game against Canada
'Two years since my last release...Una Popsy go soon drop' Wizkid promises new music