Man commits suicide after wife left him for ex-lover
A man who was dumped by his wife and went back to her former lover has decided to commit suicide by drinking poison.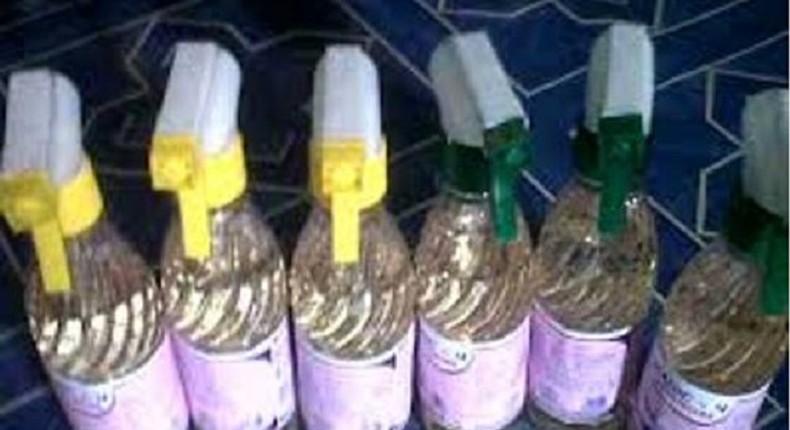 A 38-year-old man identified only as
It was gathered that the incident which happened at Kabayi, Mararaba, in Abuja, the Federal Capital Territory, has thrown the family of the Cross River State born man as they could not come to terms that Godwin could end his life just because a woman abandoned him.
It was learned from family sources that  the late Godwin had lost his first wife some years ago and had refused to remarry until he met his new wife who later turned his albatross by abandoning him for her former boyfriend.
A close friend of the deceased said he had become depressed and withdrawn after the woman left him, though no one ever envisaged that it would get to the level of him taking his life.
He was also said to have gone to the lady's apartment and told her that if anything happened to him, she would be held responsible, though no one took him seriously then.
"Initially nobody thought he was serious. Even the lady thought he was joking. But we were all shocked to hear that he drank Otapiapia.
He was not lucky as all efforts to save him proved abortive. He was given palm oil to drink and vomit the poison but it did not work. We rushed him to a nearby hospital where the doctor and other medical workers battled unsuccessfully to save him."
A neighbour of the victim also expressed surprised at his action.
"Could you believe that he called many friends and relations earlier on that fateful day to inform them that he was embarking on a very far journey?"
"He even visited various joints in the area before going back home later to take enough dose of Otapiapia. It's very unfortunate. Nobody should take his or her own life under any circumstance."
JOIN OUR PULSE COMMUNITY!
Recommended articles
19-year-old girl stabbed multiple times in Accra after catching her brother & mother having sex
Sex Education: 5 ways to prevent premature ejaculation
5 ways to protect yourself from snake bites in the toilet
Man builds house upside down; toilet, kitchen & everything inside is overturned (video)
Sperm- killers, here are 7 things that men need to watch out for
Tiwa Savage changes song lyrics as Salma Mumin rains dollars on her in Istanbul club
8 signs your guy really wants to marry you
Super Falcons star Francisca Ordega shows off curves in stylish outfit [Photos]
North Korean man who smuggled 'Squid Game' into the country to be sentenced to death