Men who rock women's clothing might be here to stay
Gender fluidity is the trend right now with men deciding to rock skirts and blouses.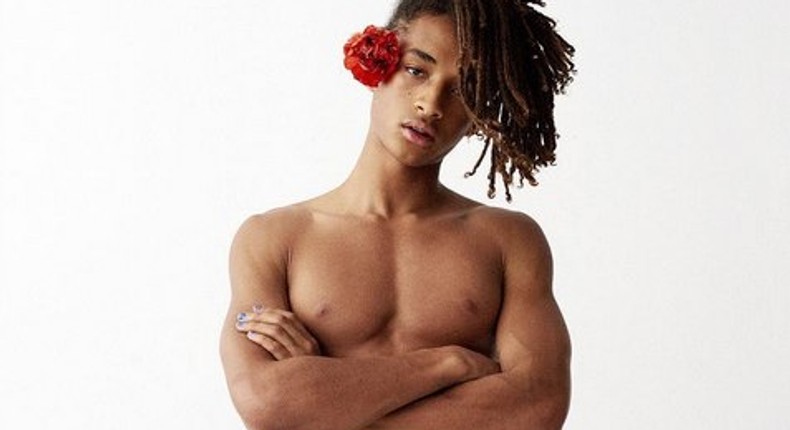 Gender fluidity is about expressing two genders at the same time and not being stuck with one gender identity.
This means a guy can dress like a woman and a man anytime he pleases. He isn't stuck in the traditional way of expressing his masculinity.
This also applies to women also. Ruby Rose, model and actress, is one of the most popular examples of a gender fluid woman.
She is so comfortable in her fluidity that you will have to double check if she is a babe or a guy. She can rock male pants flawlessly and look like a Disney queen in a dress.
Gender fluidity is not new with women. In days of old, these women were called tom boys. Gender fluid men are however a new thing. For men it is sort of an uncharted territory and as expected people have raised eyebrows.
Jaden Smith is a gender fluid celebrity. He tosses between both sexes gracefully that in 2016 he was made the face of Louis Vuitton's women's wear. His knack for appearing in public in skirts made him land such a major gig.
His brazen embrace of most things feminine has confused quite a few especially fans of his father Will Smith.
Hollywood is not the only industry that has embraced gender fluidity in men. The normally conservative rap industry is opening up to gender fluidity. New age rappers (aka mumble rappers) Young Thug and Lil Uzi Vert have been seen in public rocking purses and wearing blouses.
Their gender fluidity has its own fair share of critics but these boys could care less. On his '' album, Young Thug wears a dress. The old traditional walls are tumbling down.
Even in Nigeria, Charly Boy embraced gender fluidity way before there was a term for it. Denrele Edun rocked high platforms before gender fluidity became a thing.
Is gender fluidity a passing fad or here to stay. The world is changing in terms of sexual identification. Some people don't want to  even be identified by gender at all and would rather go with the term gender neutral.
Conservatives would stick to the male and female gender classification but I get the feeling that soon, there would be more a lot more gender fluid people in society including Nigeria.
JOIN OUR PULSE COMMUNITY!
Recommended articles
9 most expensive African countries to rent a one bedroom apartment, based on property price to income ratio
Top 10 African countries with the highest corporate tax rates
Here are the top 10 cities in Africa where the most rich people live
The metaverse could contribute $40 billion to sub-Saharan Africa's economy in its first decade, according to a new report
What to do when someone says they want s*x without commitment
Beer Barn says deployed policemen couldn't save David Imoh from mob
UPDATED: Many feared killed as explosion rocks Kano
Sperm colour: Here's why your semen colour changes and what it means
Actress Dorcas Shola-Fapson and stylist drag each other over AMVCA dress debts