Kenyan grandmothers learn martial arts to fight rapists
Grandmothers in Nairobi, Kenya take defence classes to defend themselves from rapists.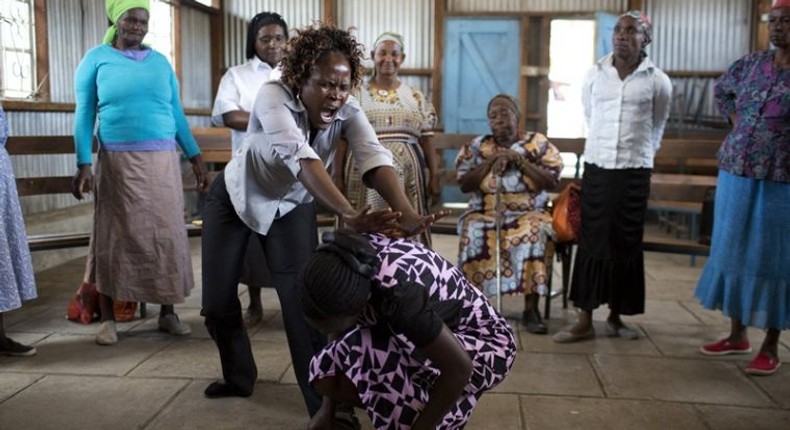 In Nairobi, Kenya, grandmothers are learning martial arts to fight rapists.
Inside Korogocho slums in Nairobi, these grandmothers spend time learning the fundamentals of martial arts to help defend themselves from rapists.
In some parts of Kenya, some men believe that sleeping with older women is a form of cleansing after committing a crime.
"Boys had crazy ideas that after a robbery, when they sleep with an old woman, it's like they are cleansed. The young boys would strangle them ... Every time we went to pick up the corpse of an old woman, my heart used to bleed" Sheila Kariuki, a former resident of Korogocho told Christian Today in June 2015.
It is also believed that older women are less likely to have HIV. To avoid being raped and strangled to death, older women are taking part in a martial arts program called 'cucus' which means grandmas in a local Kenyan language.
The women gather weekly and are taught how to break noses with just the palm of their hands, hit the groin areas of their assailants and how to poke their eyes with fingers.
Older grannies who can't defend themselves are taught how to feign madness. The oldest woman in the class is 85 years old.
14 percent of women aged 15-49 have experienced sexual violence in that country according to the 2014 Kenya Demographic and Health Survey.
JOIN OUR PULSE COMMUNITY!
Recommended articles
19-year-old girl stabbed multiple times in Accra after catching her brother & mother having sex
Sex Education: 5 ways to prevent premature ejaculation
5 ways to protect yourself from snake bites in the toilet
Man builds house upside down; toilet, kitchen & everything inside is overturned (video)
Sperm- killers, here are 7 things that men need to watch out for
Tiwa Savage changes song lyrics as Salma Mumin rains dollars on her in Istanbul club
8 signs your guy really wants to marry you
Super Falcons star Francisca Ordega shows off curves in stylish outfit [Photos]
North Korean man who smuggled 'Squid Game' into the country to be sentenced to death