Man murders wife, stepson after sex in the farm
A 35-year-old man has been arrested by the police in Cross River State for allegedly killing his wife after having sex with her on her farm.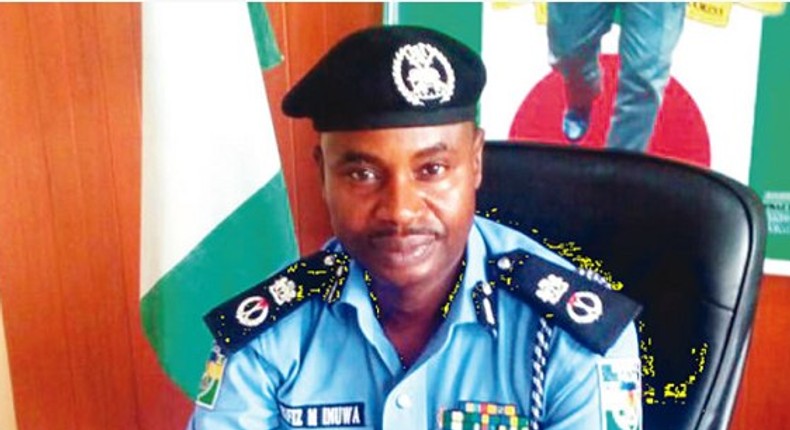 The Cross River State Police Command has arrested a 35-year-old man,
Punch reports that Ubem, a native of Ikot Okpora village in Biase Local Government Area of the state, was arrested on May 13, 2017, following a tip-off by one John Bassey who is from the same village.
While parading the suspect, the State Commissioner of Police, CP Hafiz Inuwa said that Ubem had trailed the late Imaobong to her farm on the day of the incident and after having sex with her, he murdered her after accusing her of stealing his N40,000.
To cover his track, he also killed the young boy so that he would not expose him.
While briefing newsmen, CP Inuwa said:
"On May 13, 2017, at about 15:00 hours, one John Bassey (male) of Ikot-Okpora village in Biase LGA, reported to the Divisional Police Headquarters in Akpet Central that one of his tenants, Okon Ubem, went to farm where he murdered his wife, Eka Imaobong, and her eight-year-old son, Godswill.
The suspect has confessed to the crime and will be arraigned in court soon."
When Ubem was interviewed by reporters, he confessed that he was angry because his wife had stolen his money and when he asked her, she denied taking the money.
He also admitted that he murdered his stepson because the eight-year-old boy was in the habit of insulting him since he was not his biological father.
Ubem who did not show remorse for the dastardly act said he murdered the wife after making love to her in the bush.
"She stole my N40,000. So, I went to meet her in the farm and killed her. Yes, I made love to her before killing her. I also killed the stepson because he abused me," he said.
JOIN OUR PULSE COMMUNITY!
Recommended articles
9 most expensive African countries to rent a one bedroom apartment, based on property price to income ratio
Top 10 African countries with the highest corporate tax rates
Here are the top 10 cities in Africa where the most rich people live
The metaverse could contribute $40 billion to sub-Saharan Africa's economy in its first decade, according to a new report
What to do when someone says they want s*x without commitment
Beer Barn says deployed policemen couldn't save David Imoh from mob
Sperm colour: Here's why your semen colour changes and what it means
For men only: Seven natural ways to last longer in bed
Court throws out Nnamdi Kanu's bail application