'They want to kill me because I am black' - Nigerian sentenced to death in Indonesia
A Nigerian man who is on death row in Indonesia for drug trafficking says the country has a morbid hatred for black people and wants to kill him unjustly.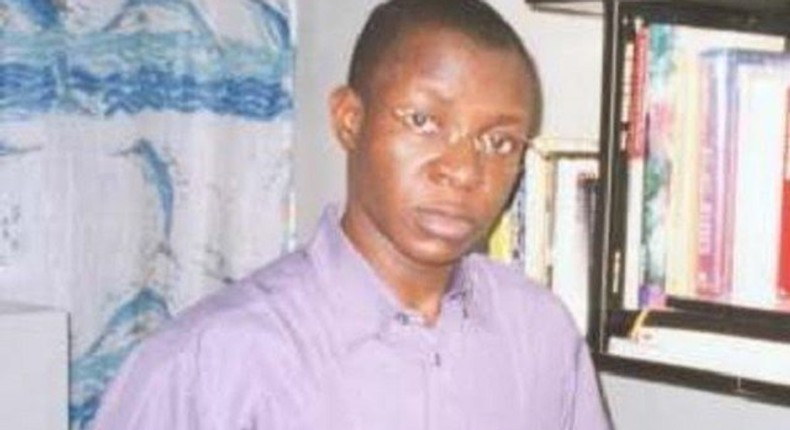 Eleweke, who is one of the four Nigerians who are up for execution, after the country's president, Joko Widodo, refused to grant them amnesty, have been transferred to Nusakambangan prison island where the country normally puts convicts to death, is still insisting on his innocence and has refused to sign his execution papers in protest.
The 14 death row prisoners, mostly from Nigeria, Zimbabwe, Pakistan, India and Indonesia, were on Tuesday, July 26, told they had 72 hours to live, and will be tied to the stakes by Friday.
But after several last minute appeals for a stay of execution failed to sway Widodo, a human rights group, Community Legal Aid Institute, got to Elewekeand some of the convicts who said they are being killed because they are blacks and believed they had been unfairly targeted.
The Institute Director and Jefferson's lawyer, Ricky Gunawan, said the convict told him he is innocent of the crime he has been convicted of.
"The Indonesian government just hate us, they want to kill us because we are black," Elewekewas reported as telling Gunawan.
"While Mr Eleweke hoped for a miracle, he was aware it was unlikely, given Indonesians blame Africans for bringing much of the illegal drugs into the country.
Mr Eleweke's trial judgement included the statement that black-skinned people from Nigeria are under surveillance by police because they are suspected of drug trafficking in Indonesia."
"His case was one of those highlighted in the Amnesty International report 'When Justice Fails', which raised concerns about his lack of access to a lawyer at the time of his arrest, torture and the impartiality of the court process."
JOIN OUR PULSE COMMUNITY!
Recommended articles
Here are the top 10 cities in Africa where the most rich people live
Top 10 African countries with the highest corporate tax rates
Ifuennada's N58M dress and the many lies celebrities tell [Pulse Editor's Opinion]
9 most expensive African countries to rent a one bedroom apartment, based on property price to income ratio
Majid Michel confesses to stealing Taxi driver's money to pay him
6 foods to add to your diet if you want a bigger butt
5 Nigerians who have played under new Super Eagles coach Jose Peseiro
UPDATED: Many feared killed as explosion rocks Kano
Africa's richest man Aliko Dangote seeks to raise an additional $1.1 billion to complete his refinery project by 2023