Ghanaian Bishop allegedly casts out demonic spirit from top actress (Video)
A popular Ghanaian man of God has cast out demonic spirits out of one of the country's top actresses.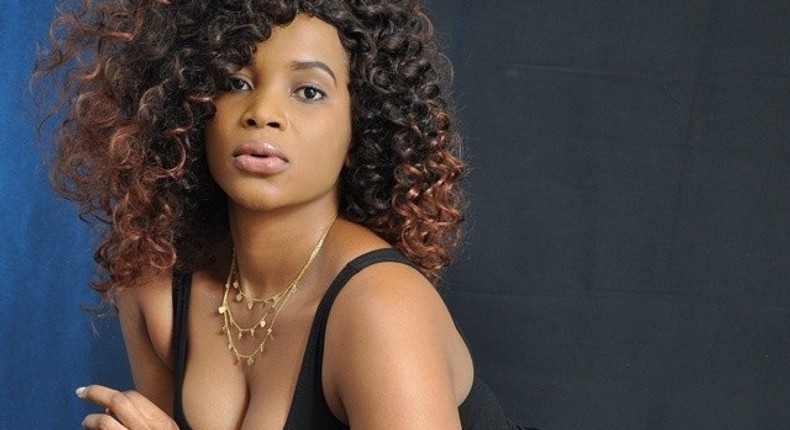 A top actress from Ghana,
OlisahTV reports that the actress who is one of the most sought after in both Gollywood and Nollywood, was delivered by the Bishop at his church, International God's Way Church and the story has been going viral after the video was released.
In the video which was released over the weekend, Bishop Obinim who is currently facing trials for allegedly assaulting two teenagers after they had premarital sex, was heard warning the actress never to swim again as she is possessed by some demonic spirits.
The man of God informed her that some animals and a certain marine spirit wanted to take her life away, adding that they were ready to snatch her like they did to hiplife rapper, Castro De Destroyer who disappeared while jet skiing two years ago and has not been seen since then.
"The Lord said I should tell you: put yourself in order. Never try to swim in the water again. Wherever you had swum before should be your last. Marine spirits are out to snatch you like the did to Castro.
When I give a little water to drink, I place a child in your womb."
The Bishop then proceeded to cast out the demonic spirits in the actress, after which he told her she was free forever.
JOIN OUR PULSE COMMUNITY!
Recommended articles
NNPC announces new nationwide fuel prices, effective immediately
Nigerian actor Hawwal Ogungbadero, 29 others set Guinness World Record for longest recording session
10 African countries with the lowest digital quality of life index
Nigerians react as Tinubu's daughter declares self as Iyaloja General of Nigeria
Nigerians express concern over immediate implementation of subsidy removal
Ghana may lose control of its resources to China if it defaults on its debt
Top 10 richest mineral-producing countries in Africa
Veteran Nollywood actor Adewale Adeyemo is dead
Africa's richest woman Isabel Dos Santos finds herself deep in another financial scandal