'My wife visits different hotels with her lovers' - Husband tells court
A divorce seeking husband has tendered evidence of his wife's dalliances with her many lovers in different hotels.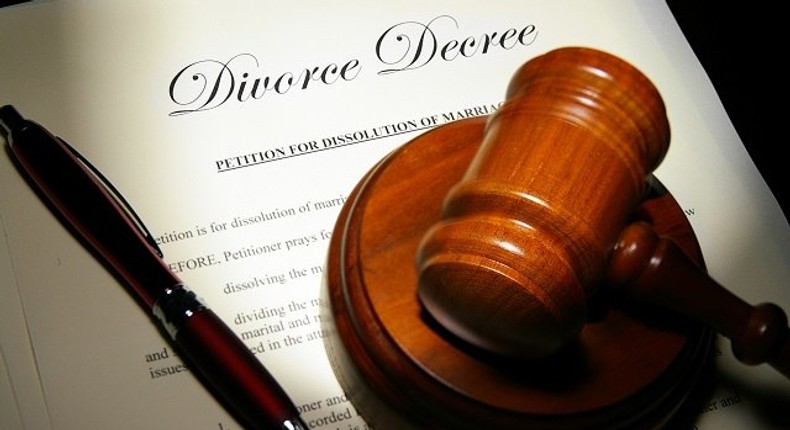 A 50-year old man seeking the dissolution of his marriage,
According to Tribune, Yusuf, a teacher, aside tendering evidence to support his claims, added that his wife was impregnated by one of her lovers while still married to him and that she is also in the habit of beating him on the slightest provocation, forcing him to pack out of his matrimonial home.
"My wife committed adultery, she got pregnant for one of her lovers in our matrimonial home.
My wife is promiscuous; my fellow landlords are her boyfriends. She got pregnant for one of them, and they mock and make jest of me whenever they see me.
I stopped making love to her in June 2014 due to her infidelity and in 2015, she told me she was pregnant.
I rejected the pregnancy and even after delivery of the baby, I refused to care for her because the baby is not mine," Yusuf told the court while giving his evidence in chief.
Tendering the list of hotels visited by his wife and some of her lover as exhibits, Yusuf continued:
"I packed out from the house I built on four different occasions because I fear for my life as my wife always beat me on any slight provocation.
I finally ran out on June 14, 2015 and refused to go back just to save my life because I don't want to die."
The respondent also presented as exhibits all the title documents of the properties which were in his name.
Hassana, 39, also a teacher, who was the one that filed the suit to end the 13-year-old marriage, said that her husband threatened to kill her in order to inherit what they both acquired.
"He threatened to kill me so that he can take over what we both laboured for. He always boasts that nobody will question him if he kills me.
We jointly bought a coaster bus and two plots of land. We used a plot to build a house, the other a school.
My husband is suspicious of my moves; every man I talk to is my boyfriend. He has no trust, whatsoever in me. On many occasions, he had abandoned me and the children. He once left the house for a year.
It was because I refused to give him some money he requested that he rejected our last child," the estranged mother of four also told the court in her defence.
In delivering his judgment, the President of the court, Adegboyega Omilola, nullified the marriage, saying that it appeared that the estranged couple were tired of the marriage and all efforts to reconcile both parties had failed.
"Since both parties consented to the dissolution of their marriage, this court has no choice than to dissolve the marriage.
The court pronounces the marriage between Hassana Yusuf and Musiliu Yusuf dissolved today; both parties henceforth cease to be husband and wife.
Both are free to go their separate ways without any hindrances and molestation."
JOIN OUR PULSE COMMUNITY!
Recommended articles
Twerking Wendy Shay threatens to snatch someone's man with her slim waist in 'wild' video
4 side effects of being a virgin for too long, according to research
Doctor and nurse suspended for having sex, moaning and disturbing patients who're in pain
Police save little boy who hid inside aeroplane's engine to travel abroad (video)
For men: 5 foods that can help you stay erect and sustain stronger erection
Women, this is why you should learn to initiate sex more in your relationship
6 symptoms of stomach ulcer
Ayisha Modi goes naked on IG as she flaunts her newly 'acquired' body (VIDEO)
You should not do any of these while visiting the Oba's palace in Benin