Tiwa Savage's "R.E.D" is a triumphant return of Nigeria's pop queen
"RED" album contains music straight from the Nigerian grassroots - personal and organic, fresh and contemporary without being beholden to conformist radio sounds.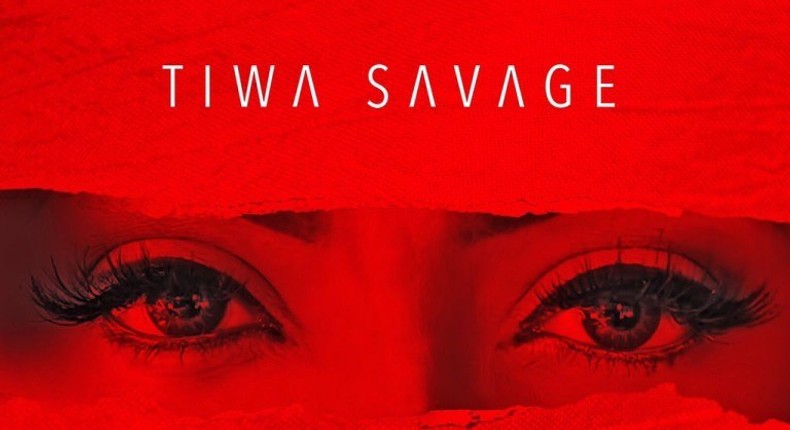 Guest Appearances - Olamide, Iceberg Slim, Reekado Banks, Dr SID, D'Prince, 2face Idibia, Busy Signal
Producers- Don Jazzy, Baby Fresh, Altims, P2J, Spellz
Record Label - Mavin Records
These are the days in Nigeria where synth-pop has become royalty, and every other singer with superior quality of exportable sound and melody has been made to conform. Tiwa Savage's exit in 2014 to chase the experience and joys of procreation marked a certain death in our music industry. This was the death of the super female singer, our beautiful, adorable goddess of pop culture.
In her absence, we experienced the rise and stagnation of other entities who in all fairness, held their own, but basically served their purpose. While Yemi Alade became Africa's hasty and colorful mother, Seyi Shay threw us a bone with sexiness and divergent music. Chidinma experienced lag phase, Waje toiled and brought forth more misses than hits, and Omawumi was refining her product to vintage export standards.
Tiwa Savage's return is what it feels like and more. A breath of feminine fresh air, flowing back into the stale and dingy Nigerian music panorama. Nigeria has missed that pop queen in her true form – fantastical, fun, glitzy, gorgeous, and often danceable. Enter Tiwa Savage and her "R.E.D" album which was recording during her prenatal days. She is currently bringing cool, vital and sexy pop-proper into Nigeria again. Tiwa rises to the plate and then some.
"R.E.D" album contains music straight from the Nigerian grassroots - personal and organic, fresh and contemporary without being beholden to conformist radio sounds. – "R.E.D" is also just as universal, satisfyingly expensive-sounding and lustrous as any entertaining firecracker cast from the musical establishments.
'Standing ovation' remains the pop standout, but every track here could work as a single, from the modern Eastern spin of 'Rewind' to 'If I start to talk and its deep Afrobeat stylings. 'We don't give a damn', is a homegrown anthem, while 'Make time' is hugely commendable for doing 80's reggae melodrama without, for once, resorting to imitation.Generally speaking, the pre-motherhood dancehall pop of 'Key to the city' has been jettisoned for something a little more tasteful with international recording act, Busy Signal, but it is no less 'popping'. 'Bang Bang' is the classic romance template in microcosm: inspirational sweet-chorus pop on a bed of militant drums and soaring atmospherics, designed to convey steely resolve and indomitable love. An album about love, happiness and gratitude, Tiwa Savage has been doing some growing up since her debut, the now womanly tone of her vocals and more forceful songs such as 'Love me hard' gives you a singer with enough layers to carry through any song and the needed dynamism to entertain, as well as inspire.
A singer-songwriter's album through and through, strong melodies and fluid songwriting take precedence over the usual disjointed melee of devices and decontextualised hooks that come about when producers write albums. It's not without its faults. Soulless efforts 'Birthday' and 'Go down' come across as unfinished, employing Western formats, and for the former, a disturbing whistling sound that battles the instrumentation for prominence. 'Say it', for all its noble purposes and intents, is a little cheesy, and perhaps one motivational speech too many. Minor exceptions aside, however, "R.E.D" is Nigeria's pop queen returning with a soul, a bang, and triumphing.
Rating: 4
1-Dull2-Boring2.5-Average3-Worth Checking Out3.5-Hot4-Smoking Hot4.5-Amazing5-Perfection
JOIN OUR PULSE COMMUNITY!
Recommended articles
Davido and Chioma spotted together for the first time since rumoured breakup
Fed Poly Bauchi sacks 2 lecturers for alleged sexual harassment
10 countries where prostitution is legal
'Fela Kuti was so hard'- Rap mogul Jay Z on why he included Fela's record in the soundtrack of new Netflix movie 'The Harder They Fall'
Why do single women find married men attractive for relationships?
Ghanaian artiste commits suicide after 'friend' said 'kill yourself' on his post
7 things every woman wants to hear during sex
Ever heard about the massacred souls that haunt Iva Valley in Enugu?
Man in court as CCTV captures him using phone to secretly film woman inside toilet