In the entertainment industry, publicity is sometimes as important as the content you are putting out. If you don't blow your own trumpet, it might be like shooting yourself in your smallest toe with a bullet that dishes out pains the size of China.
That's why Tonto Dikeh went on a three-day fight-fest with the entire entertainment industry revealing shameful details of a marriage she once vaunted as the tastiest thing since ewa agonyin at Landmark. It's why Bobrisky feeds his following phoney antics, almost on a daily basis.
It's why Tunde Ednut keeps doing giveaways. Naira Marley basically fed himself to the jaws of law enforcement by spewing some lousy nonsense unprovoked, shining the spotlight on himself. He has since charged to court on 11 counts. Who knew "own goal is a goal" was prophetic.
It's why Jussie Smollett A.K.A 'The gay Tupac' has probably ruined himself with his "MAGA Country" claims. It's also why Uche Ogbodo has decided to serve us a hot plate of semi-nudes that we didn't ask for as a shortcut to a comeback.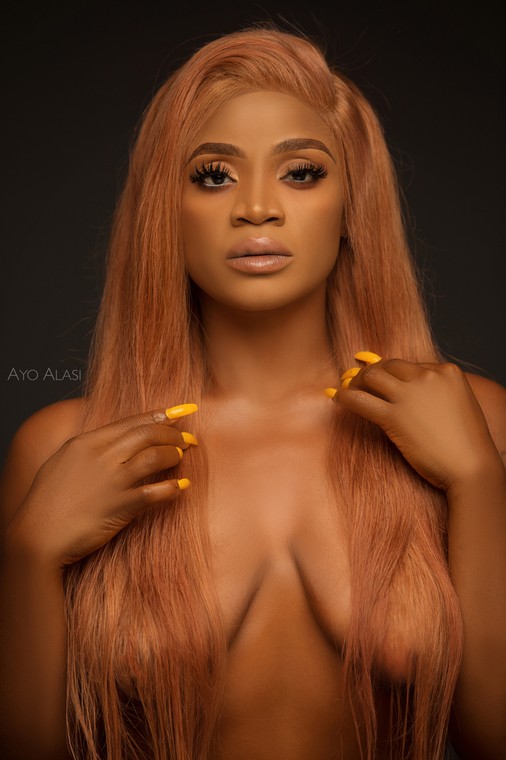 There is a need for PR. Entertainers and even sportsmen go on press runs when they have something on the cusp of release - they need to spread the word. That's why some engineer the infamy now known as 'publicity stunts.'
While people like Beyonce and the Nigerian alte crew feel too big for press runs, most people understand the usefulness of publicity.
But like Travis 'Yoh' Phillips of DJBooth said in his May 16, 2019 article about the Rolling Loud concert in Miami, Florida, United States, "Press is an option for artists, not a requirement," and he is right.
However, the power of social media has fooled artists into conflating PR stunts and clout-chasing with genuine relevance.
Genuine relevance is usually premised upon a good career and Nigerian celebrities continually fail to understand that. The internet is like a modern Lucifer, a trickster that sucks the goodness out of you, and leaves you like an empty gas tank.
The internet and social media era
Even in Nigeria where the dedicated social media usage comes from a niche - yet significant - crowd, social media is central to anything you do. The reason is simple; information dissemination is easier and dedicated following for entertainers now easily transcends oceans and crosses seas without as much as a wooden barge - celebrities know this.
Fans of celebrities now get news about their faves in real time. Obsession for celebrity news is now currency that even new media platforms depend on.
There were PR stunts in the old days, but the celebrities of old understood the importance of a good career
In old media, publicity stunts were also common in newspapers and pop culture-inclined magazines that were available at opulent costs.
The flow of information was at the time, much slower than it is now. Due to that, artists basically needed more stunts than you might need now. But that was in the old days where people understood the importance of a solid career as a needed base. The rules have since changed with the internet and social media.
In this age, the process is condensed and attention spans are much thinner than they used to be. Multiple things now compete for the fans' attention on social media. So, when your career is only PR and clout, you're only a relevant to the fan as your next PR stunt.
Whereas, a sound career will always stand you in good stead.
But sadly and hilariously, clout-chasing is PR and celebrities sometimes get rich off it
Careers skyrocket simply off clout-chasing - It's a funny world. If engineered right, good PR and clout than start you off, but they won't be the reason for timeless success and relevance. The reason is simple; clout-chasing and corny PR keep your name in the conversations, and in this day and age, that's money.
Nigerian 'influencers' are an example. They are some of the corniest and the worst content creators you will ever meet, but they get the bag. They're always in the public's tunnel vision with dead jokes and 'like for, RT for…' tweets.
That's the world we live in. The more retweets topics about you get, the more followers you get. But this reality ruins the mentality of Nigerian celebrities, giving them a wrong perception of 'relevance.' Unlike influencers, entertainers don't have to keep pandering to social media
While PR and clout equals social media following and can also help even entertainers get some great endorsement, controversy and noise will only keep afloat for a short time.
The only people who can solely benefit of clout-chasing and PR stunts without substance are people who blew off those things in the first place, not an actor or a singer who initially got known for creating entertaining content - there is a difference.
So, when you focus more on the clout and the PR stunt, your career suffers. Granted, owing to that short attention span that fans now have, you need to stay relevant in this day and time, but you can always stay relevant with simple pictures or creative skits, not controversy or nudes.
The reason is simple; clout and baseless PR are addictive and time-consuming, yet fleeting
Clout-chasing is addictive and it requires significant concentration.
Thus, it deflects attention from what the entertainer was initially known for and it seems these entertainers don't get it. They keep conflating clout and PR stunts for genuine relevance.
Nigerian entertainers need to go back to the drawing board. The focus has shifted from what publicity stunts were created for. Quality continues to dwindle from their art/craft. If they had the same energy for their art/craft as they have PR stunts, controversy and going nude, one will complement the other.
No matter what clout-chasing and 'catfshing' gets you, it's all fleeting. Controversy and clout are ephemeral.
So dear celebrities, please focus on your careers, crafts and art than PR and clout
As much as you need great PR, you need to premise it upon a sound foundation that equates a good career because one is timeless and the other is not.
Uche Ogbodo is an actor without a string of good movies over the past five years. She needs to get her career in order and get some solid acting roles, and make sure she kills them excellently.
If Naira Marley is lucky and gets out - like I pray he somehow does - he should focus on his music, not cheap PR.
If they all continue on this path of controversy mongering, they will only make hormones jump until Bobrisky/Tonto Dikeh does some crazy thing.
Clout and controversy won't get you G.O.A.T status, a solid career will. Even if you don't have a solid career, you're not better off chasing controversy, clout and PR stunts.