Watch Brad Pitt, Christian Bale, Ryan Gosling in poster for finance drama
"The Big Short" movie is based on the true story and best-selling book by Michael Lewis , and is directed by Adam Mckay.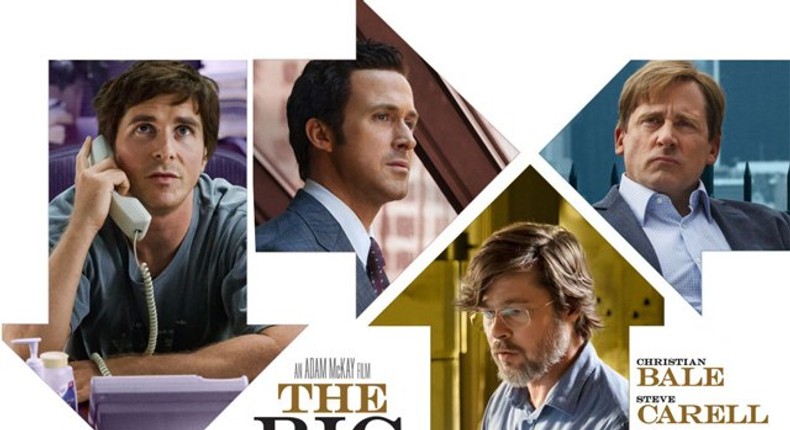 Paramount Pictures and Regency Enterprises have a new trailer  for the Adam McKay film "The Big Short."
The upcoming drama is an American drama about the Financial crisis of 2007–2010 by the build-up of the housing and credit bubble.
Written and directed by McKay, "The Big Short" is based on the 2010 book of the same name by Michael Lewis.
The movie about the US housing and credit crash stars Christian Bale, Ryan Gosling, Brad Pitt, and Steve Carell.
'The Big Short'  whichalso stars Melissa Leo, Hamish Linklater, John Magaro, Rafe Spall, Jeremy Strong, Marisa Tomei and Finn Wittrock, follows a handful of men who saw the stock market crash of 2008 coming, and made millions betting on it.
The movie will have a limited opening in theaters on December 11, 2015. It will open wide on December 23, 2015.
JOIN OUR PULSE COMMUNITY!
Recommended articles
On New Single 'Far', Pearl Cardy is Unapologetically Head Over Heels
Documentary film, 'HOPE' set to premiere on Monday, October 25
Alec Baldwin reacts to accidental shooting, says he is 'heart broken'
Adekunle Adejuyigbe joins FESPACO 2021 jury
'I was misinformed' - Woman who called out Mercy Johnson Okojie apologises
Views from GMG Boss "New Beginning" listening party for debut EP
Loose Kaynon returns with 'Survivor's Remorse EP'
Kahren releases debut EP, 'I Think I Know Her'
LadiPoe features Fireboy DML on new single, 'Running'