"Game of Thrones," "Homeland," "House of Cards" lead nominations
"Game of Thrones," "Homeland," "House of Cards" led with three nominations.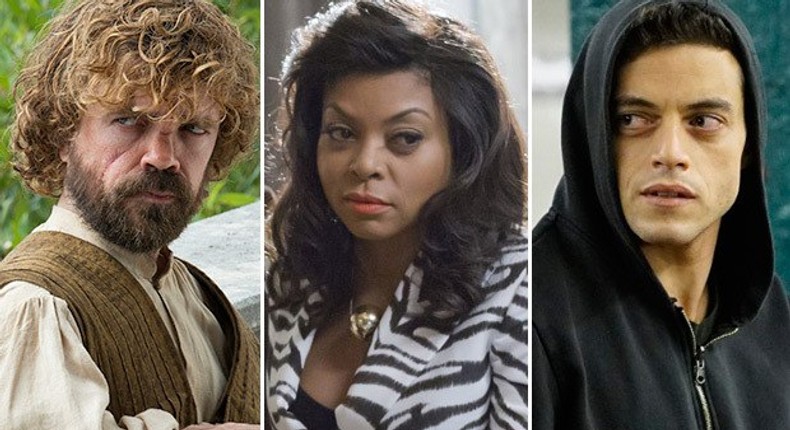 The nominations for the 22nd annual Screen Actors Guild Awards (SAG) were announced on Thursday, December 9, 2015.
led with three nominations.
The 22nd annual SAG Awards will take place on January 30, 2015.
Check out list of nominees;
DRAMA ENSEMBLEDownton AbbeyGame of ThronesHomelandHouse of CardsMad Men
DRAMA ACTRESSClaire Danes/HomelandViola Davis/How to Get Away With MurderJulianna Margulies/The Good WifeMaggie Smith/Downton AbbeyRobin Wright/House of Cards
DRAMA ACTORPeter Dinklage/Game of ThronesJon Hamm/Mad MenRami Malek/Mr. RobotBob Odenkirk/Better Call SaulKevin Spacey/House of Cards
COMEDY ENSEMBLEThe Big Bang TheoryKey & PeeleModern FamilyOrange Is the New BlackTransparentVeep
COMEDY ACTRESSUzo Aduba/OITNBEdie Falco/Nurse JackieEllie Kemper/The Unbreakable Kimmy SchmidtJulia Louis-Dreyfus/VeepAmy Poehler/Parks and Recreation
COMEDY ACTORTy Burrell/Modern FamilyLouis CK/Louie William H. Macy/ShamelessJim Parsons/The Big Bang TheoryJeffrey Tambor/Transparent
TV MOVIE OR MINISERIES — FEMALE ACTORNicole Kidman/Grace of MonacoQueen Latifah/BessieChristina Ricci/The Lizzie Borden ChroniclesSusan Sarandon/The Secret Life of Marilyn MonroeKristen Wiig/The Spoils Before Dying
TV MOVIE OR MINISERIES — MALE ACTORIdris Elba/LutherBen Kingsley/TutRay Liotta/Texas RisingBill Murray/A Very Murray ChristmasMark Ryalnce/Wolf Hall
STUNT TEAMThe BlacklistGame of ThronesHomelandMarvel's DaredevilThe Walking Dead
JOIN OUR PULSE COMMUNITY!
Recommended articles
New Chris Brown single featuring Davido drops Midnight Friday 8th
' 'To Be Honest' took me almost 3 years' Simi reveals
'When I'm working on a project, my goal is not to beat the last project' Simi reveals
'I will be retiring the name MI Abaga and taking on a new name' MI says ahead of his next album
Don Jazzy's dad showers Ayo Shonaiya with praises over Afrobeats documentary
Crayon releases new Sarz produced single 'Ijo (Laba Laba)'
Nicki Minaj's husband sentenced to probation after failing to register as sex offender
Nigerian music executive Efe Ogbeni sued for alleged N100M fraud in the United States
Ckay's 'WATAWI' enters the top ten as Kizz Daniel & Tekno's 'Buga' returns to No. 1 on Turntable Top 50