The trailer for Robert Peters and Rogers Ofimes new movie,
The movie, which tells a story of a family that witnessed the violence in Nigeria's northeastern region, is scheduled for screening in 2019.
ALSO READ: Watch trailer for film on Boko Haram, 'Sambisa'
Rendered in Hausa language but subtitled in English, the movie features top Kannywood stars like Sani Muazu, Rekiya Attah, Uzee Usman and Yakubu Mohammed.

Others featured in the movie are Adams Garba, Asabe Madake, Abba Zakky and Abubakar Maina.

Executive produced by Rogers Ofime and Robert Peters, 'MakeRoom' is directed by Robert Peters.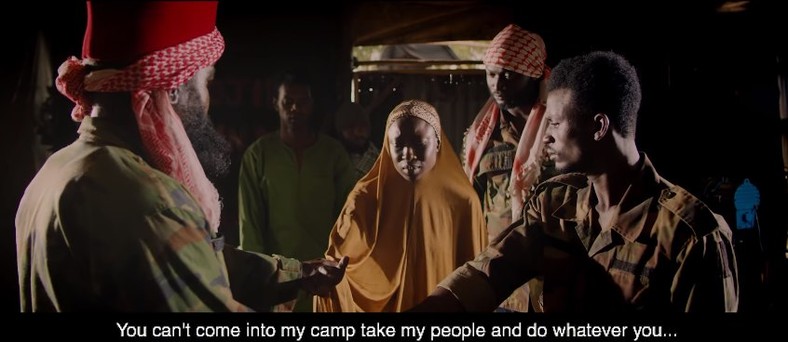 HBO's documents Stolen Daughters: Kidnapped by Boko Haram
Following a global social media campaign with the hashtag #BringBackOurGirls, featuring global celebrities such as Michelle Obama, huge pressure was brought to bear on the Nigerian Government to get the girls back.
Three years later, 103 had been freed and a handful had escaped.
'Stolen Daughters: Kidnapped by Boko Haram' chronicles the young women's experiences following their return, including reunions with family members they had not seen since being kidnapped, as well as the process of coming to terms with what happened to them.