12 best male actors of 2015
Who has been your best actor for the year 2015? Take a look at our list, and share your favourite male actors of the year 2015.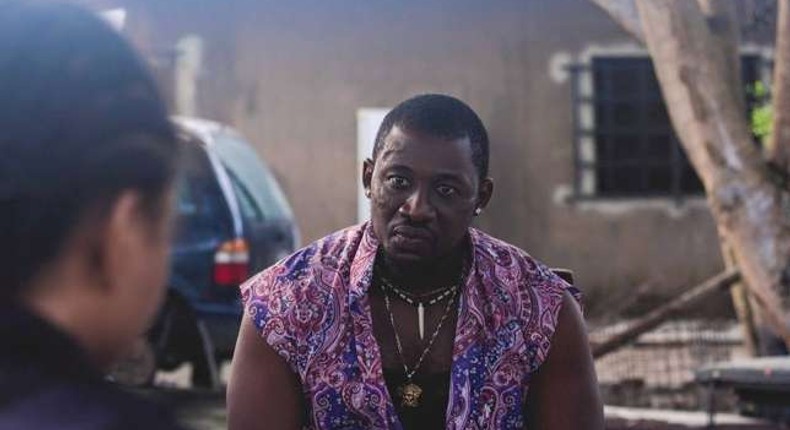 A lot of factors determine an actor's value - box office numbers, award nominations and win, outstanding performance in movies, and critical respect.
In no particular order, check out our 12 best actors of the year;
Performances of actors like Daniel K Daniel in 2015, has us excited about the upcoming 2016 AMVCA nominees list (hopefully we will be seeing new talented names on the list.)
What's not to love about the actor's character 'Boss Man' in "A soldier's Story?" He brought to the screen a different side we hadn't seen in his acting years.
He also starred alongside Liz Benson in the movie "Mummy Dearest," which was received positively by fans.
Featuring in two critically acclaimed movies this year, Jacobs won won the 2015 AMVCA "Best Actor in a Comedy" award, once again proved his skill as a talented actor.
From his facial expressions to spoken words, the actor brought to life the character Adigun in "Taxi Driver."
The chemistry and banter between the actor's character, Taiwo, and Femi Jacobs' Adigun in "Taxi Driver: Oko Ashewo" is everything.
The actor found a way to make the character a hilarious and interesting one to watch on screen.
From the days of "Domino," the actor has always proven to be the best villain, and he didn't fail in the just released "Out of Luck."
Branch once again delivered a stellar performance, reminding us why he's our favorite formidable villain.
Alexx Ekubo is one actor who always has a way of being a source of comic relief, even in an action or dramatic film.
In Omoni Oboli's hit comedy film "The First Lady," the actor took his sense of humor to another level as Obama.
In what can be described the best performance of his acting career, the actor delivered a character worthy of earning him nominations in all "best actor in a comedy" category.
We could start with the amazing chemistry between the actor and Yvonne Nelson in the interesting and unforgettable movie "If Tomorrow Never Comes."
Deyemi delivered a performance deserving of an AMVCA.
From his character as Pius in "Thy Will be Done"  to his outstanding performance in "Gbomo Gbomo Express," as Austin Mba, the actor didn't fail to remind us why he's a veteran, and also considered one of the best.
He also featured in over 5 worth watching cinema movies this year.
The actor won the much coveted AMVCA 2015 "Best Actor" award for his role in the action thriller "Secret Room."
If that's not enough to have him on everyone's top 10 actors list.
We saw a different Ikedieze in the much talked about Omoni Oboli's "The First Lady." Every movie lover is used to watching the actor as a comic and 'unserious' character.
In "The First Lady," he was this serious adult who was confused, and needed to fix his life. And did he deliver the character perfectly? – Yes.
While he didn't get to crack viewers up, it was interesting to watch him interpret the character Kenechukwu.
We are all so used to watching the actor as the soft Soji on "Tinsel," but the actor proved his versatility in the must watch "Gbomo Gbomo Express."
What's not to love about the funny, tough, deep and interesting character Filo, brought to life by Ajibade?
Ever since the actor won the 2014 AMVCA "best actor" award for his role in "A Mile from Home," he became most people's favourite actor to watch on screen.
In 2015, the actor featured in two hit action thrillers - "A Soldier's Story," and "Out of Luck," bringing to life characters fans have never seen him in.
The actor also plays a metrosexual in the upcoming Mildred Okwo's movie, "Surulere." while we are yet to see the movie, every movie lover can be sure the actor would be grabbing awards and nominations in 2016, for his character Kyle in movie.
The king of Kannywood remained on top of his game, starring in interesting movies like Garejin Hassan,  Ma' Aurata" "Gidan Kitso" among others.
He was also honoured with the "Outstanding Actor" award at the 19th African Film Awards 2015.
Who is your best male actor for the year 2015? Share your favourite actors of the year 2015 with us below.
JOIN OUR PULSE COMMUNITY!
Recommended articles
I've N1bn to donate, what party are we voting for? Naira Marley asks
Kreglex Productions partners with NGOs to launch The Cabal Talk Show; Ladies Cabal and Men Cabal
BBNaija 7: Level one housemates are boring motherf**kers - Phyna
Nigeria's Oscar submission 'The Milkmaid' lands Amazon Prime Video debut
Bordegga - 'Late Bloomer'; The E.P trailblazing for new school Afrobeats
BBNaija 7: Live updates of the 'Level Up' season (Week 3)
BBNaija 7: I'm so into you - Bella tells Sheggz
'I didn't mean to disrespect you' – Kizz Daniel apologises to Tanzanian fans, offers free show
Davido's 'Fall' re-enters Billboard Chart after performance at Travis Scott's concert