Mel Gibson is working on sequel to 2004 movie
Mel Gibson is working on a "Passion of the Christ Sequel," which will detail the story of Jesus' resurrection following his crucifixion.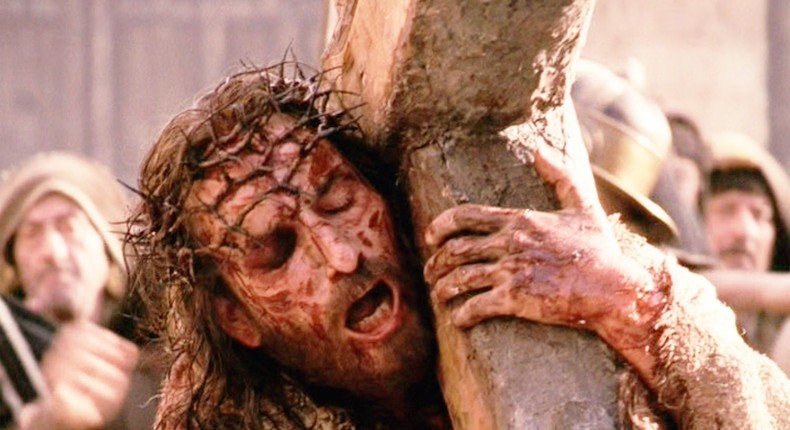 According to The Hollywood Reporter, director Gibson is re-teaming with Randall Wallace for the sequel that will detail the story of Jesus' resurrection.
The sequel will kick off after his crucifixion, which was detailed in 2004's "The Passion of the Christ."
Scripted by Benedict Fitzgerald and Gibson, the 2004 movie starred Jim Caviezel as Jesus, Maia Morgenstern as Mary, Monica Bellucci as Mary Magdalen, among others.
According to Wallace, "The Passion is the beginning and there's a lot more story to tell. The evangelical community considers The Passion the biggest movie ever out of Hollywood, and they kept telling us that they think a sequel will be even bigger."
Currently in its early stage, the sequel doesn't have financial backing or a studio. "It's too early to talk money," Wallace said. "This is such a huge and sacred subject."
The 2004 moviewas a box office hit, grossing over $611 million globally.
JOIN OUR PULSE COMMUNITY!
Recommended articles
Warner Bros. denies considering replacing Amber Heard in 'Aquaman 2' over domestic violence
Watch Chimezie Imo, Dakore Akande in 'One Too Many' teaser
What would you do for water? Watch 'Ayinde' short film
7 major takeaways from the 2022 Headies nomination list [Pulse Editor's Opinion]
'Breaded Life', 'My Village People' & all the Nollywood titles headed to Netflix
Budweiser Smooth Kings Remix returns with more entertainment
Academy announce nominations for Headies Awards 2022 [Full Nominee List]
Why Nollywood respects AMVCA and Afrobeats doesn't respect The Headies [Pulse Editor's Opinion]
Progress emerged winner of Nigerian Idol Season 7, applauds Bigi for refreshing moments, sponsorship of Musical Talent Discovery