Actor auditioned for Jon Snow with black eye after fight at McDonalds
Kit Harrington thanked the man who punched him during a fight at McDonald's for helping get the role of Jon Snow in "Game of Thrones."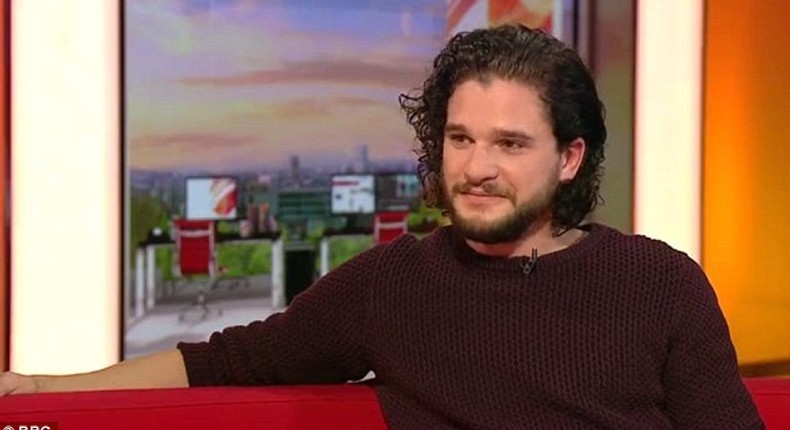 In a recent interview with
According to the actor, he ended up with a black eye, which probably helped him land the lifetime role in "Game of Thrones."
"I had a black eye," he said. "I'd been in a fight the night before. I'd went into McDonald's with this girl I had been dating, and it was late night and there were no seats.
"I asked this guy and this girl that he was with if we could sit at the same table as them. We sat down, and quite quickly he started being rude to the girl I was with, calling her names. He called her an ugly pig or something worse, and I said, 'No you can't, you can't call her that. Get up.'"
According to Harington, he challenged the man to a fight. " I realized I had to, at that point, I had to throw the first punch or else I'd look like a complete wimp. And I got batted.
"So I went to the Jon Snow audition with a black eye, which I think that man who punched me in the face may have helped me get the job, so thank you!"
On being dead for two episodes in season six, the actor said "We did thousands upon thousands of takes. I was lying down for so many hours, for two whole episodes."
"I remember I fell asleep in the middle of the scene, and woke up, and you know when you wake up and you don't know where you are? There's nothing scarier than waking up in the middle of Game of Thrones world!"
Kit Harington has played the character Jon Snow for six seasons on HBO hit show "Game of Thrones."
JOIN OUR PULSE COMMUNITY!
Recommended articles
'Riches': Abby Ajayi on creating Prime Video's new series and exploring black excellence
Prime Video's Riches explores black excellence, beauty, entrepreneurship, and dynamic cast in the official trailer for the high-stakes family drama
How one conversation about Prospa Bank changed everything for Caramel Plugg
Ooni's third wife thanks him for making her 7-year-old dream come true
Stefflon Don chooses peace over money and temporary happiness
God when?—Naira Marley starts Christmas early, feeds his dogs one full chicken each
The Weeknd's 'Blinding Lights' is the highest grossing song on Spotify in 2022 [See Full List]
Pheelz taps French Montana for new 'Finesse' remix
Maleek Berry returns with new Amapiano tune, 'Ole Gan'