Governor Ayade launches Callywood, appoints filmmaker to run it
There's Nollywood, Kannywood and now Callywood, as Governor Ayade of Cross River State has launched Calabar Nollywood, with Egor Efiok to run it.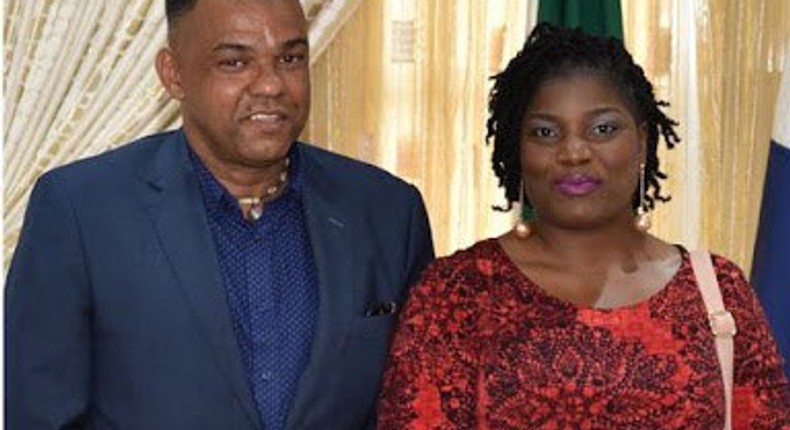 Governor of Cross River state, Benedict Ayade, has launched Callywood, and has appointed filmmaker Egor Efiok to run it.
In a statement detailing her vision for the Calabar Nollywood, Egor Efiok revealed that she has moved down to Calabar to take charge of Callywood.
"I am here with some of my team from the UK and USA, respectively, to help discover and make stars here in Cross River State," she said.
"Many of you know about Hollywood Meets Nollywood film, and how I cast two Cross River State actors in it ( and ) with Igoni playing lead alongside all the Hollywood actors. Igoni went along to win two Best Actor In A Leading Role Awards and travelled back to the US to receive his NAFCA trophy.
I did a similar casting call before the shooting of Turning Point and that was how I discovered Igoni. This gave me the inspiration to keep trying to discover more stars in Cross River State and thankfully, our action Governor, His Excellency Ben Ayade, has an even larger vision for you all."
According to Efiok, she is with her team to train new actors, cinematographers, scriptwriters to international standards.
She has made a casting call for everyone in Cross River State who is talented and has never been given a chance.
According to her, she wants Callywood's answer to James Bond, Dracula, Samuel L Jackson, Jamie Fox, Meryl Streep, Leonardo Di Caprio,"Game Of Thrones"  among other hit movies, TV series and award winners.
She further stated that she will collaborate with Hollywood on every Callywood film that she makes, and ensure that the Callywood stars stand out and are recognised and acknowledged internationally.
"If you have watched Beast Of No Nation with Idris Elba playing a support role to the lead 12-year-old Ghanaian actor you will get my drift. This is your chance to prove that you have it in you," she said.
Efiok revealed that she has several films written for Callywood and is ready to shoot.
Auditions are set to take place at her office at Tinapa studio on Saturday, May 28, 2016 at 12pm.
What are your thoughts on the newly launched Callywood?
Watch "Turning Point" trailer below.
JOIN OUR PULSE COMMUNITY!
Recommended articles
'Biyi Alexander releases teaser for his short film 'ANTISTROFI'
New video shows Wizkid, Ayra Starr jamming to a song in the studio
Is Netflix really Nollywood's messiah?[Pulse Contributor's Opinion]
Blossom Chukwujekwu's ex-wife apologises for laughing after troll mocked his new wife
4 Nigerian film festivals to attend in 2022
5 widely talked about Nollywood stars since the start of the decade
KAP Film and Television Academy graduates 1st set of trainees
10 must see documentaries now streaming on Showmax
Zadok vs. Progress: Who will win Nigerian Idol Season 7?