Here's what critics are saying about sequel
"Divergent Series: Allegiant" debuts in Nigeria cinemas on Friday, March 18, 2016. Find out if it's worth your time and money.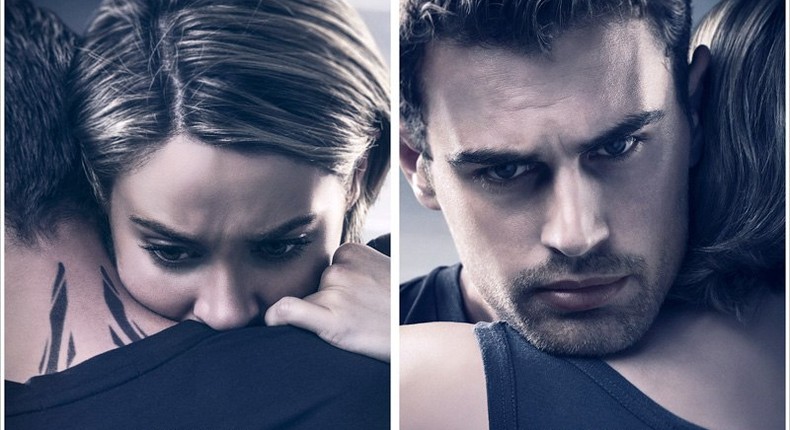 The third installment in the action adventure undefinedis set to debut tomorrow, March 18, 2016, in Nigeria.
Based on Veronica Roth book series of same name, 'Allegiant - Part 1' features the return of Tris and Four as they enture into the world outside of the fence and are taken into protective custody by a mysterious agency known as the Bureau of Genetic Welfare.
Is the movie worth your time and money? Check out what top critics are saying about the movie below;
"A story that kicked off two years ago at a reasonable gallop has now slowed to barely a limp." New York Times.
"It's the weakest of the three films, but hopefully it tees up the fourth film for a big finish." - Coming Soon.
"So shopworn even the preternaturally warm Woodley looks bored." - Metro.
"Plodding stuff which accentuates the silliness of the original's teen-mag personality-trope set-up, a narrative device that becomes more boringly byzantine with each successive instalment." - Observer.
The Divergent series has always seemed like thinnish gruel compared with the much richer feast of The Hunger Games, and this one is the weakest yet." - Daily Mail Uk.
"Big but boring, expansive but cheap-looking, Allegiant spins in place, waiting for next year's Ascendent to come along and offer resolution. In all candour: you can do without it." - Guardian.
"Like the earlier Divergent films, Allegiant is studded with enticing science-fiction ideas, but it keeps such a poker-straight face while presenting them, you often can't help but crack up."- Daily Telegraph.
"Instead of bringing much-needed clarity, Allegiant piles on yet more bamboozling mythology to flummox and confound." - Empire Magazine.
" Allegiant' is superior to 'Insurgent' without qualifying as "good." - Forbes.
"More like redundant." - Hollywood Reporter.
"This first half of the artificially split two-part finally may diverge from Veronica Roth's source material, but doesn't necessarily solve its problems." - Variety.
"Brings back the same cast of characters to do more or less exactly what they did in the previous films, only this time in sets with more sci-fi gloss than postapocalyptic grunge." - The Wrap.
Outside The Hunger Games and Twilight franchises, the 'Divergent' movies are also Lionsgate's highest-grossing films domestically.
Whole Allegiant – Part 1 will hit theaters on March 18, 2016, 'Allegiant – Part 2" has been scheduled for a June 9, 2017 release.
Watch final "Allegiant" trailer below.
JOIN OUR PULSE COMMUNITY!
Recommended articles
Timi Dakolo tells Nigerians the kind of religious gatherings to attend
'I finally have the freedom to create what I like,' Pheelz tells Apple Music Africa Now Radio
Boomplay to celebrate African Music Excellence at the 65th Grammys with free subscription
Ghanaian superstar Stonebwoy returns with new single, 'More Of You'
Kenya's Xenia Manasseh steps into the EQUAL Africa spotlight
'BBTitans': Big Brother punishes Yemi and Nellisa for not following house rules
Pasuma returns with new hit single, 'Dupe'
'BBTitans': Kanaga Jnr and Tsatsii finally kiss in Biggie's house
Omah Lay sparks concerns with puzzling post on social media